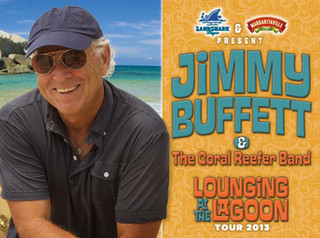 Dave and I went to a Jimmy Buffett concert last week! The Pensacola show was at the tail end of the Lounging at the Lagoon tour.
Cross that one off our Florida bucket list!
We honestly didn't know what to expect. We read about folks tailgating hours before the concert, but since the concert was on a Tuesday, and we'd have to deal with babysitting on a school night, we elected to pack our camp stove and take some marinated chicken to grill.
Dave and I also packed plenty to drink in our cooler: Margarita, whiskey sours and plenty of beer.
We left as soon as the boys came home from school, and arrived at the Pensacola Bay Center at 4pm. Four hours till showtime. We got pretty good parking, with the venue less than a 5 minute walk away. There were plenty of things to do, lots of people-watching!
Everyone dresses in tropical apparel; Dave wore one of his numerous Hawaiian shirts with flip flops, and I wore a Hawaiian dress.
I didn't get good photos of the concert itself, but the Parrotheads of Pensacola did and put their album online here.