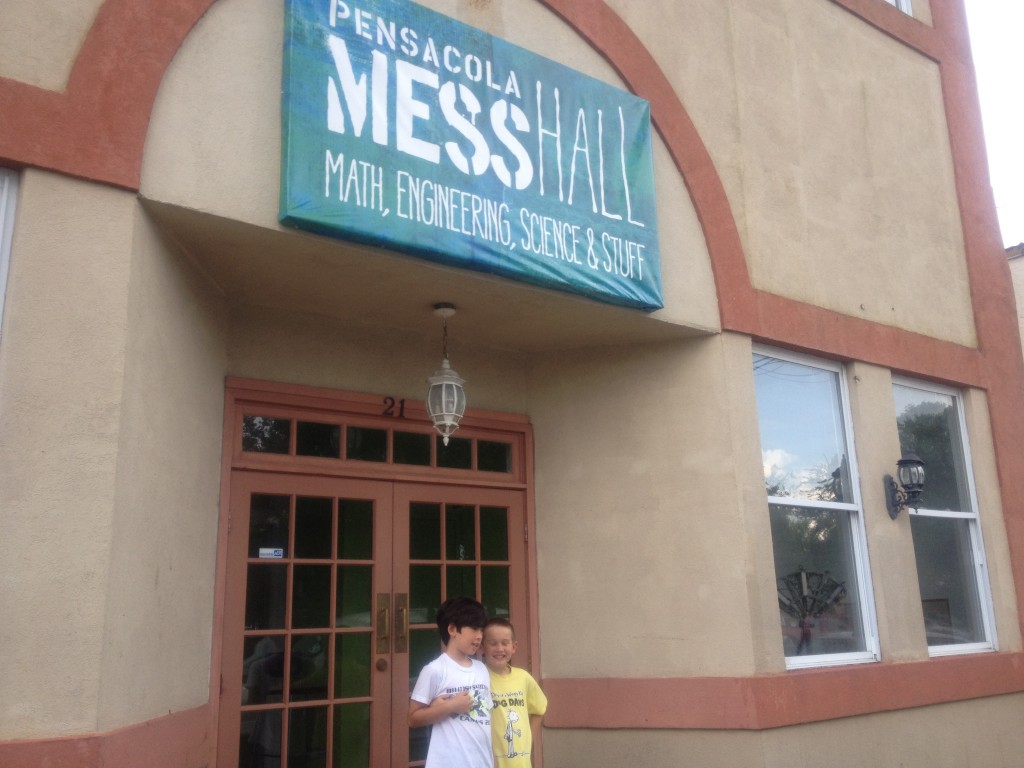 I could have sworn I had heard about the Pensacola MESS Hall from the Pensacola With Kids blog, but I can't find the reference article.  Oh well.
Trust me when I say that I had first heard about it through Pensacola With Kids, but I can't find the original review now.  But what I did find was this story in the Pensacola Digest that came out not long after the facility opened in June.
This facility currently is only scheduled to be open through the 3rd week of August (August 18th according to their Facebook page).
So what is the MESS Hall?  Well, for starters, MESS = Math, Engineering, Science and Stuff.  It's a science center unlike anything I had ever seen.  And trust me, I have been to many many science museums and explorer-type centers in my days.
The MESS Hall is in downtown Pensacola just a block off Palafox Street near the center square.  After spending time here, the family can adjourn to a nice dinner nearby.
The MESS Hall has attempted to capture the feeling of a traditional mess hall, which is a military term for where servicemembers eat on the base or on their ships.  The kids will walk in (after paying the $5 per person admission), and are greeted with a open space with tables and assorted areas for free play with wind tunnels, marble run parts and pendulums.  The walls are covered in posters featuring optical illusions.