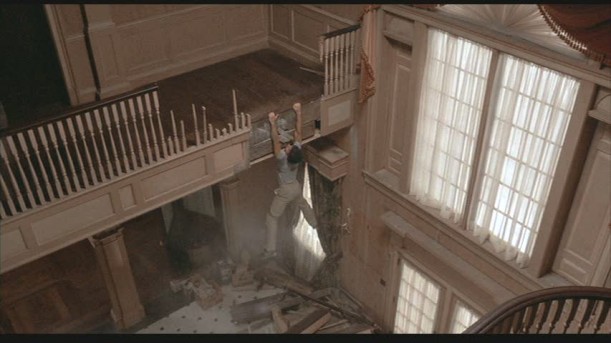 I've discovered a couple things about our new Colorado Springs house that we would never have found out when we were house shopping in May.
1.) When the winds are >20kt, there is whistling all over the place. It wasn't windy when we were house shopping.
2.) Our south-facing windows flood sunlight into family room and kitchen. This wasn't an issue in the summer when the sun is higher in the sky, but now the sun doesn't leave the southern sky at all during the day. As much as I love a sunny house, it's tough to watch TV in the afternoons. Lots of glare. And I understand this will pay dividends when it's really cold outside, but the sun will warm these rooms.
3.) The house came with a Bosch dishwasher. We needed a repairman recently for it and I had to call 3 repair companies before I could get someone who would work on a Bosch. I didn't realize they were so complicated.
Being that this is our eighth home since we got married (10 if you count the two other places I lived when we were at Fort Polk), we've resigned ourselves to accepting some of the "glitches" we get when we only have a couple days to pick out a residence. Often you can't know everything with such a short time, when you're juggling upwards of a dozen houses in one weekend.
Enjoy some anecdotes of things we'd discovered after the fact in our assorted houses.
1.) The first house we purchased, in Melbourne, Florida, had experienced flooding and the original owner hadn't declared that information, which was state law in the home-selling process. It took a bunch of neighbors having a laugh at our expense when we realized what had happened.
2.) When the wind was from the west, in that Melbourne house, we could hear I-95 pretty clearly. Don't worry, we were able to tune it out.
3.) In North Carolina, we were happy to have a house on a cul-de-sac…with nothing but deep woods at the end of the cul-de-sac. Not six months later, equipment came in to clear the woods and start on a neighborhood. We heard construction equipment just to our west for 2 out of those 3 years in NC.
4.) The Nebraska house we rented apparently had a garage door opener that didn't work in cold weather. We wondered if the house was haunted too.
5.) When the winds were from the south in Nebraska, we had an incredible aroma of an organic pig farm. When they were from the east, we could smell a rendering plant (and hear the bugle calls from Offutt AFB, which I didn't mind).
6.) The Navarre, Florida house had the bomb range nearby. Since Dave picked out the house during the day, little did we know that we were about 5 miles from a gunnery range that AC-130s frequented after dark. It took several weeks before I could arrange the contents of my china cabinet so that it didn't rattle.