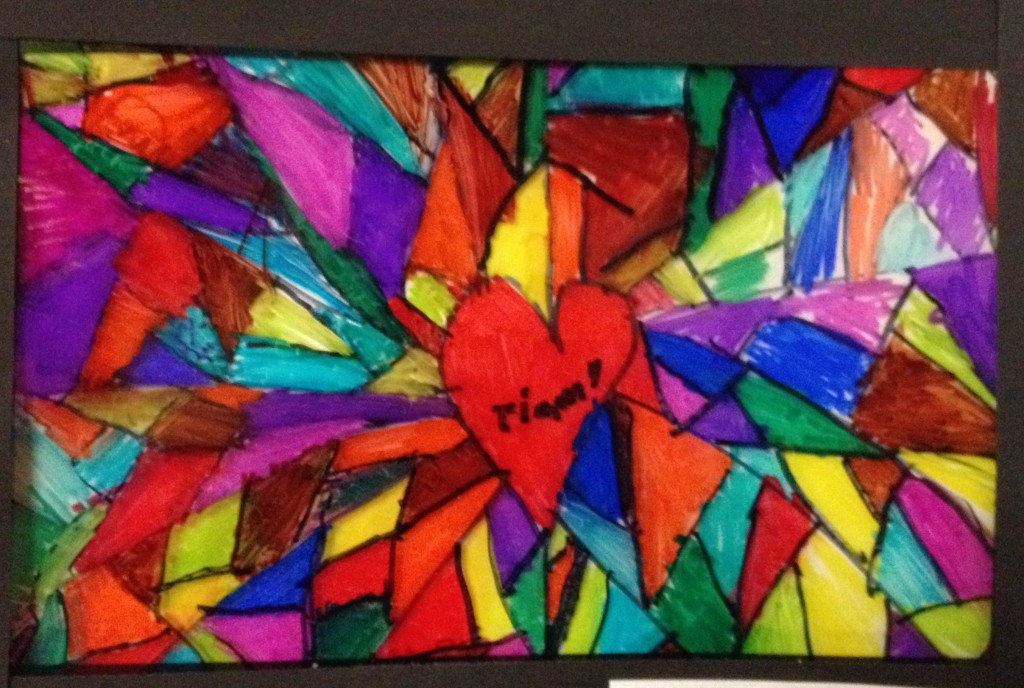 Here's ANOTHER test post, testing some publishing-related plug-ins.
Thank you for your patience.
In the meantime, I've included a random picture for you to enjoy.  This is a "stained glass" project that Timmy did in art class.  Sharpies on a piece of transparency film :-).  This was shown in a Santa Rosa County Public Schools art show 2 weekends ago.