In March and April, our family was busy with Jacob helping his team for the Colorado Science Olympiad tournament. Plenty of after-school sessions, evenings at the kitchen island tuning his handiwork, and family trips to Colorado State University – Pueblo and Colorado School of Mines (known around here as just "Mines" — note the URL if you click through the link) for the competitions.
Science Olympiad is a set of competitions in a wide assortment of science and technology topics. You can click the link above to learn more. I remember hearing about it when I was in middle and high school, and for a while I thought I had participated in a regional tournament when I was growing up in Virginia, but now I'm more certain I had participated in Odyssey of the Mind.
I'm thrilled Jacob expressed interest in this group; he has a wonderful group of friends, not just in his own grade, but also in 7th and 8th grade.
The competitions blend of classroom testing, problem solving exercises, and hands-on homemade projects that are built to achieve some sort of goal. Jacob represented his school in the following competitions:
Road Scholar, which involves a problem solving exercise with maps. Jacob needed to be familiar with USGS Quads to be successful in this.
Elastic-Launched Glider competition. The students craft a glider from lightweight wood, launch it with an elastic launcher of some sort, and see how long it stays airborne.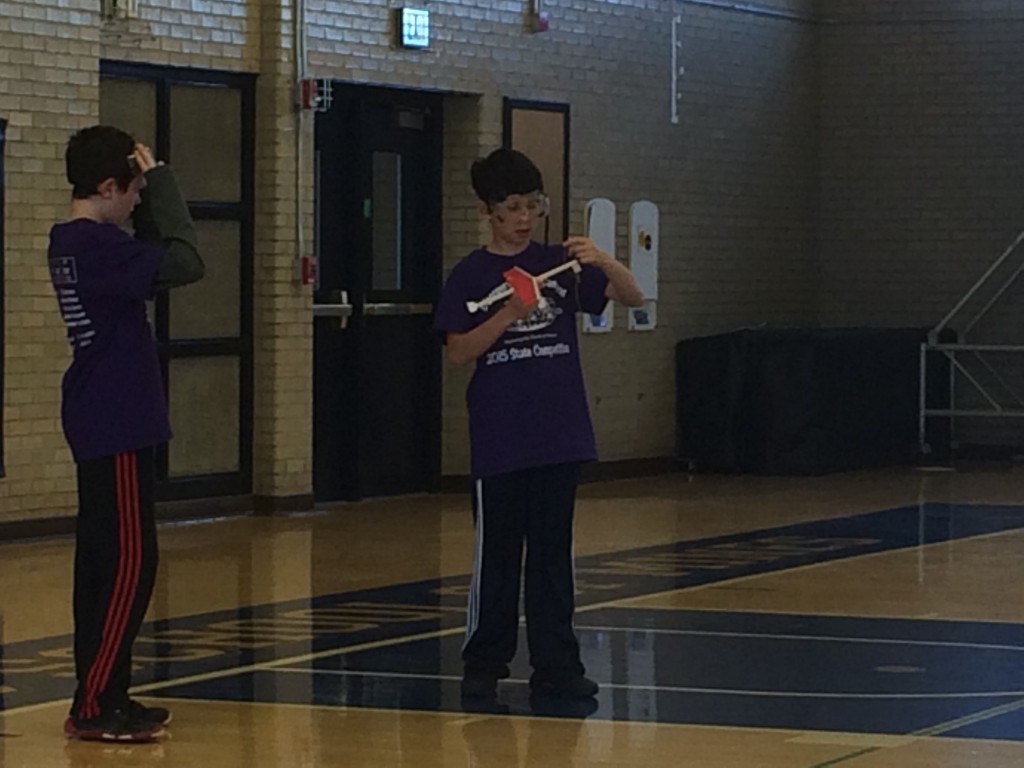 Jacob's glider had a LOT of trouble and wasn't airborne for very long. I didn't take any video. But here's a video of one that stayed airborne for nearly 30 seconds (and won!) at the 2014 North Carolina competition at NC State.
Reminder: This is NOT Jacob's team! This is NOT even in Colorado!
Jacob's school finished in the middle of the pack for the state, and we're particularly proud of Jacob's performance in the Road Scholar competition, where he and his partner placed 7th out of the 30 teams! He's looking forward to joining the team again next year. He was taking keen interest in the better-performing gliders and seems to have a lot of ideas for next year.