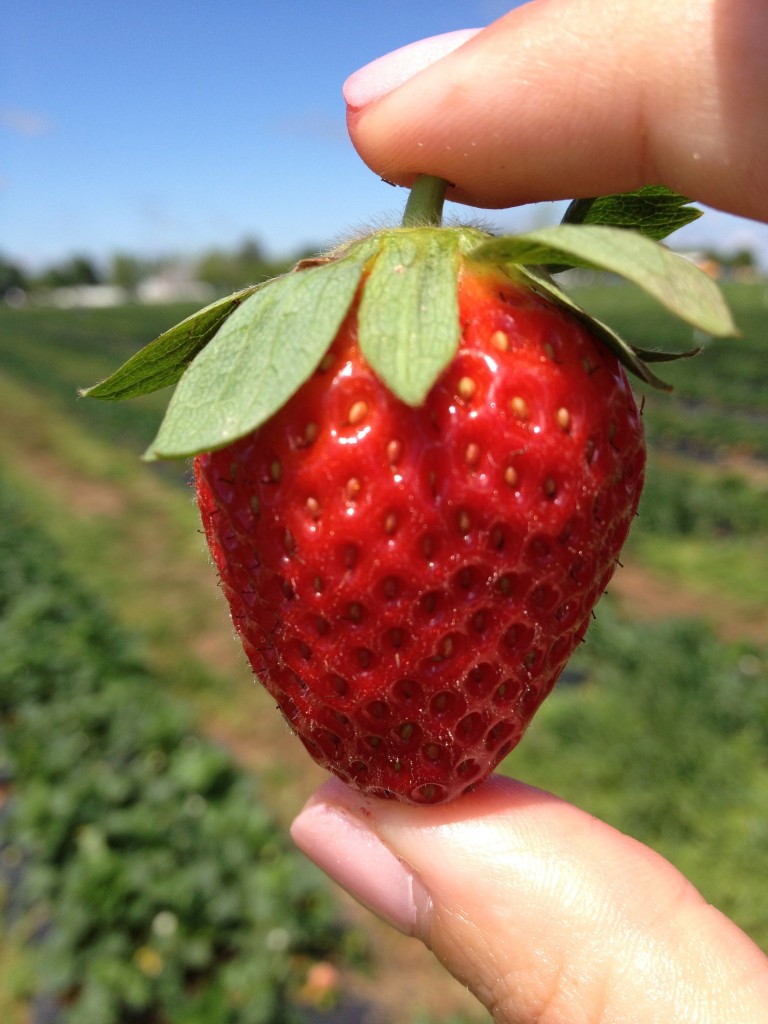 I LOVE strawberries!  So while the paint is drying from the latest wall I'm painting (in the living room behind the TV), I'll share pictures from our strawberry picking trip last Friday.  Like last year, we headed out to Akers of Strawberries in Baker, Florida.  You can compare this year's trip with last year's!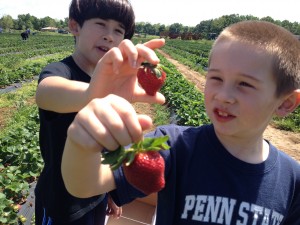 So far I made a pie with about a pint and a half of the berries, and I used about 2 quarts for a batch of jam. I didn't take any pictures of the canning of the jam, since I shared all about it last year.
This year, however, I had a boil-over accident and I ended up not boiling the berry mixture long enough — I had to reboil and then re-process the jars again to get it right.
But here's that picture of the pie (again) 🙂 This was for an Easter pot luck party at a neighbor's house.