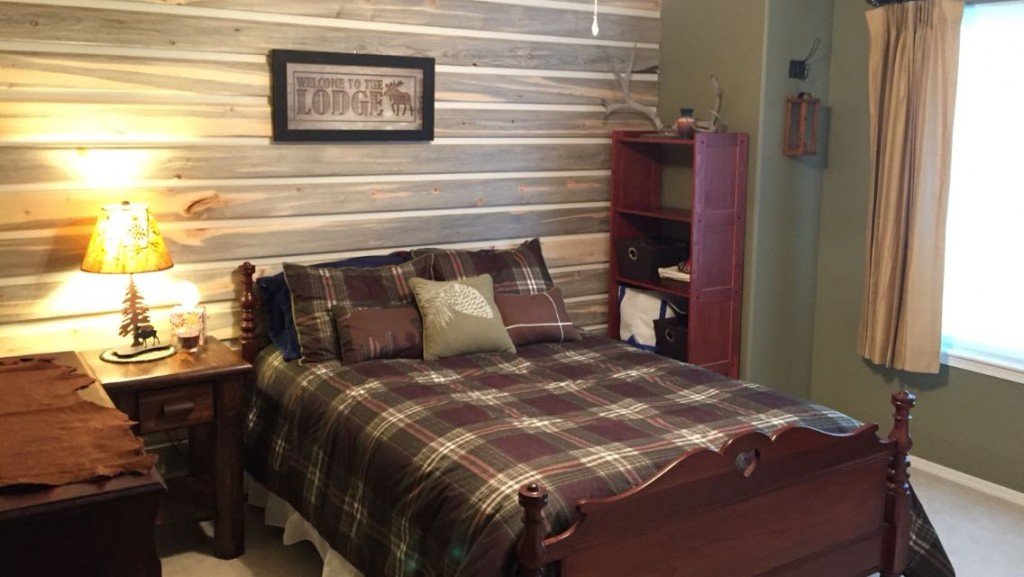 I know, I know, I know…I showed all these in-progress pictures but then disappeared off the face of the earth before I showed the final result.
I was pretty sick during the 2nd half of October, because I took a trip to Pensacola to the AF Academy Women's Swim/Dive team and on the flight back some sort of plague hit several of us like a ton of bricks. I was in pretty bad shape for 10 days!
So here are a few "final reveal" photos. We love the new room to death! I don't have a ton, so if you want to see more, do come visit!
We've had a couple visitors already, and are looking forward to more.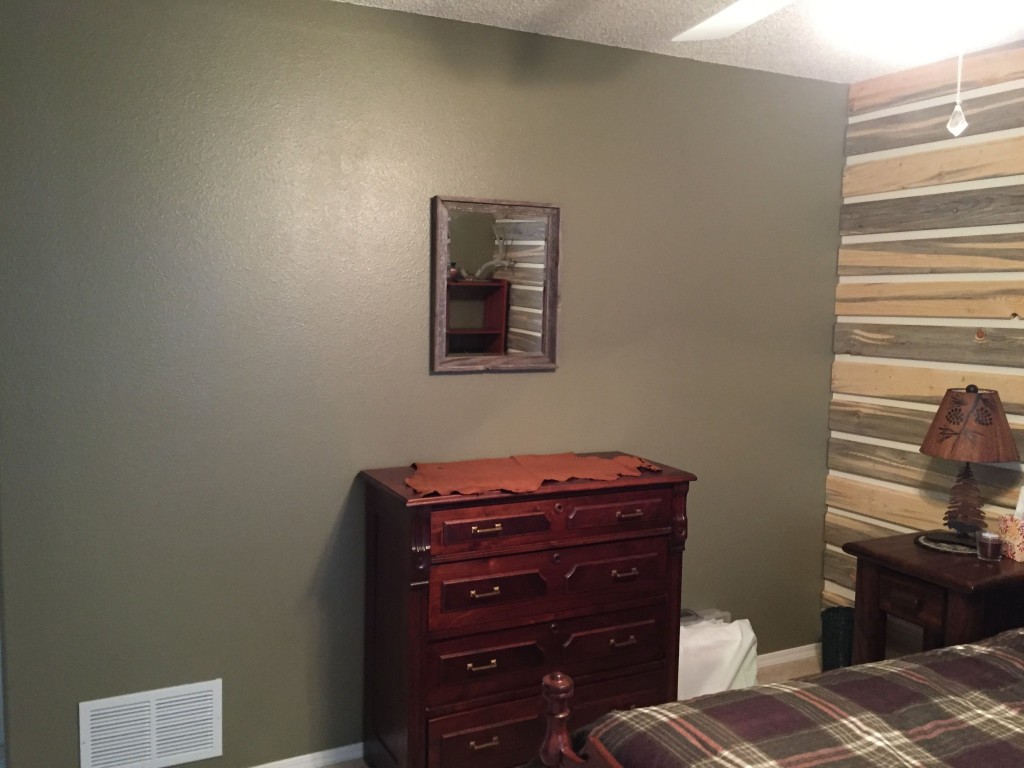 The small mirror turned out to be a clever homemade job: we were frustrated with the mirror options at Lowe's and Hobby Lobby, so we decided to pick a frame we liked (also beetle-kill wood) and put a small beveled mirror behind it. For about $5, we had the framing folks at Hobby Lobby mount the mirror to the frame.