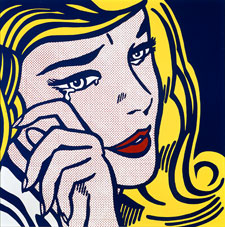 I was flipping channels last night. Usually that's Dave's job, but he goes to bed pretty early ahead of his teaching days. He has to be at work with enough time to prepare for a 0730 class on teaching days.
There is a batch of movies that I will always stop on if it's playing on a channel. Movies that include Julie and Julia, Eat, Pray, Love, and The Princess Bride. But those movies don't make me cry. I even own The Princess Bride but I'll still endure the commercials for the convenience of it being on.
But there are five movies that I will stop at every time and watch…and have my Kleenex ready!
Last night it was Steel Magnolias.
SPOILER ALERT! I will be describing the scenes that make me cry. If you don't want to know what happens, please don't read on! Here's a picture of a movie poster to break things up for you.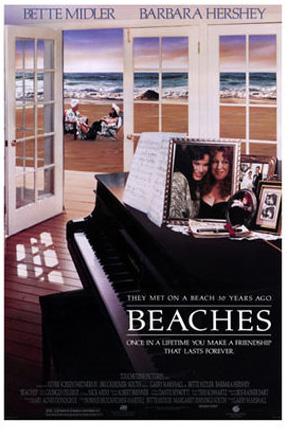 It's a story of unlikely lifelong friends during their ups and downs. If you're a Big Bang Theory fan, it's worth it to see 12-year-old Mayim Bialik as a young CC Bloom. It's adorable.
Major Mom's Tearworthy Moment: It's not when Hillary died of her genetic heart disease. It's when her daughter Victoria is crying herself to sleep because she misses her mother. Bette Midler's "Wind Beneath of Wings" is playing. Just rip out my heart and wring it out!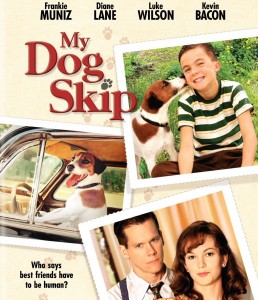 An unlikely movie, right? This movie came out before most Americans had fallen in love with Frankie Muniz as the misunderstood gifted son in Malcolm in the Middle. He is so cute here! And so is that Jack Russell terrier who absolutely steals the film!
Major Mom's Tearworthy Moment: When Willie goes off to college, Skip is waiting at the bus stop day after day for him to come back. Skip also tries to get up on Willie's bed in Willie's absence and has difficulty in his old age.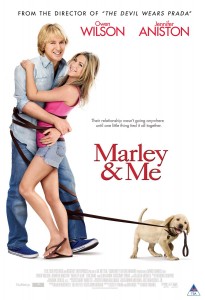 I wrote about first seeing this movie during my 2009 deployment. What was I thinking? Not that I'm any Jennifer Anniston, but the book and movie have a few parallels to my own life. We got a dog before we had kids, I struggled with whether to continue working when we did have our kids.
Major Mom's Tearworthy Moment: There are several, from the moment they choose their puppy at the breeder to their choosing the name "Marley". Marley has a special spot he starts to frequent as he gets older. He goes there to die. The kids' reactions to his death crush my heart to no end!
If you read the post from 2009, you'll learn more of why this movie gets to me every time.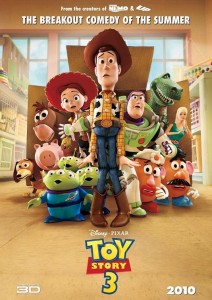 This doesn't need much introduction. It's a recent film and I can't think of many Americans who are unfamiliar. It's the final installment of Pixar's original storyline: what if your toys have a set of lives when you aren't around to see them?
Major Mom's Tearworthy Moment: At the very end when Andy plays with Bonnie with his toys…just before he leaves for college. His favorite toys are staring at him as he drives away. I always think of my own sons and cry. I'm crying now just thinking about it (really, I am).
I see the most imagination in my own sons when they break out the wooden Thomas the Tank Engine parts that I've kept all these years. A few times per year they will set up a track all through their bedrooms and have a great time. It still brings tears to my eyes.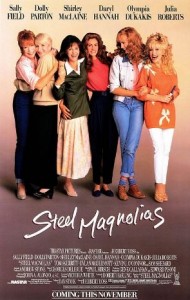 Steel Magnolias is so 80s! It's late 80s, so you will see a little bit of 90s to it also…I suppose. It's the story of six women's lives in a fictitious town in western Louisiana. Most of the focus is on Shelby, a diabetic who passes away during the movie (her character is inspired by the sister of the playwright, who died similarly).
Major Mom's Tearworthy Moment: M'Lynn's Meltdown. That's what I call the scene after the funeral right after M'Lynn Eatonton looks in the mirror and sees that her hair looks like a brown football helmet…which reminds her of her daughter Shelby — who had said that same thing…Shelby is in the blush-and-bashful-flowered casket in the background. "I WANT TO KNOW WHY!!!" I think Sally Field should have earned an Oscar nomination for that scene alone…but she didn't.
As a friend pointed out to me on Facebook last night, my tears are tempered by the scene immediately following. M'Lynn exclaims "I just wanna *hit* somebody 'til they feel as bad as I do! I just wanna hit something! I wanna hit it hard!" Clairee pushes Ouiser towards M'Lynn and shouts "Hit this! Go ahead M'Lynn, slap her!" Everyone laughs…including puffy-eyed me.
I will also cry at the very end when I see the children at the Easter egg hunt and Annelle goes into labor.
There you have it — let me know in the comments whether you agree with these choices or not. If you have some tearjerker standards, share them here!