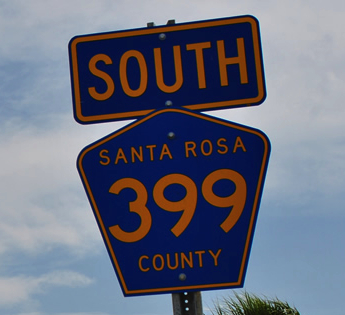 When I take long training runs, I think about a LOT of stuff. Here are some of the wacky things that crossed my mind on today's 8 mile training run, which took me on to County Route 399 near the airfield. Take it or leave it.
If you let your dogs poop on the sidewalk and don't clean up — YOU ARE WRONG. It's bad enough when they're aren't cleaned up from the grass on the sides, but the SIDEWALK? On the 2 mile stretch of trail between Hidden Creek Golf Course and the Holley NOLF airstrip, I saw at least 4 piles from assorted sized pets, one of which had been stepped in…not by me, thankfully! Do the right thing and clean up after your pet.

Just east of the PGA Blvd. intersection with East Bay Blvd. is a bridge that crosses over a creek. What died near that bridge? It smells AWFUL!
Girl running this morning with the red gloves, do I really look that terrible? That face you gave me…in both directions…was pretty telling. Other people smile and say hello, even when drenched in sweat.
Is it apropos that the last song that played on my Pandora at the very end of my run was "Misery" by Maroon 5?
Is it in poor form to run down the very center of the street if the traffic is light enough? By the time you've run 4-5 miles, the slope on the roads starts to fatigue my ankles. I long for sidewalks in Holley by the Sea…
Why did I run so slowly this morning? I average 9:15-9:20 miles but today they were 9:35-9:45 miles. Maybe I need to look into that jog.fm app that gives you music that matches your desired pace.
Okay…time for lunch!