On such a warm day at Park City Resort, the kids had grown weary of the icy skiing by early afternoon. Many of the trails that were open took us right past the track of the Park City Alpine Coaster, and Timmy was very interested in giving it a spin.
Timmy and I decided to get some tickets and check it out!
The line wasn't that long, so in about 10 minutes, Timmy and I were able to board one of the small cars. I didn't get a picture of Timmy and me in one of the cars, but I did find a picture of what the car looks like here.
So Timmy had to sit in front of me. That was fine, I could get a couple pictures of him, such as the one at the beginning of this post.
After some seatbelt checks and instructions on how to use the brakes, we were off!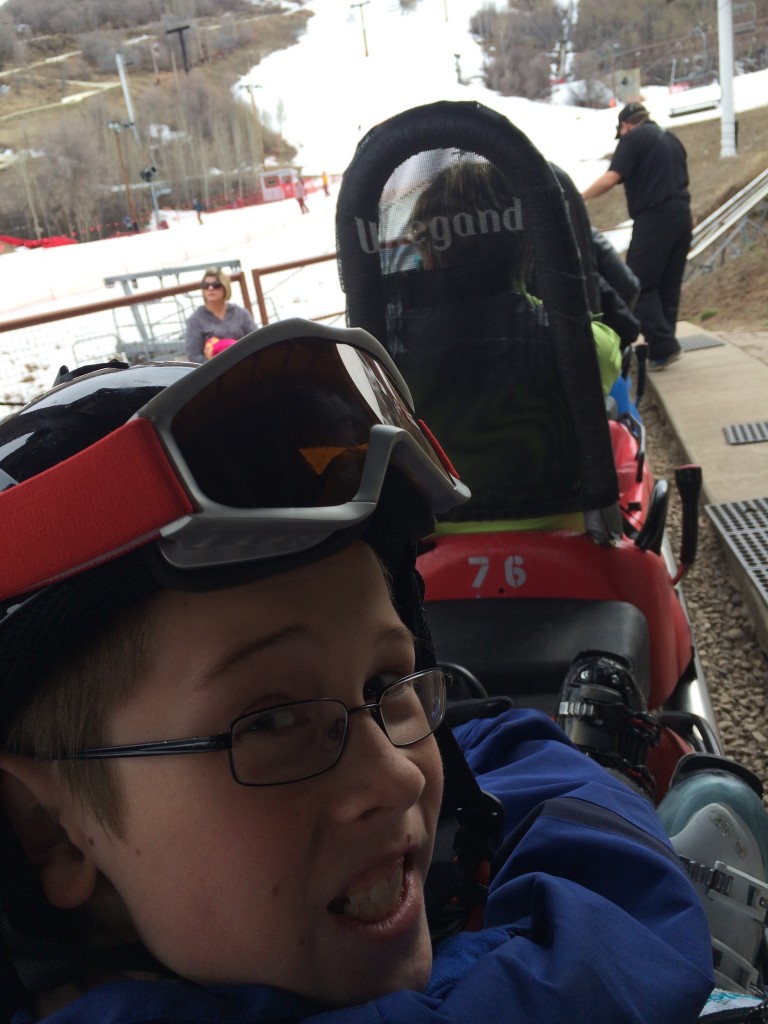 The Park City Alpine Coaster is open year round, but be sure to check the daily hours. Tickets are available at the same locations at the base lodge and throughout town as the ski resort lift tickets. Rides are $20 per adult rider and $7 per passenger. You can combine the Alpine Coaster with the nearby Flying Eagle Zip Line for $25 for the main rider and $10 for the passenger.
Since I couldn't record the downhill experience, here's a video to enjoy.