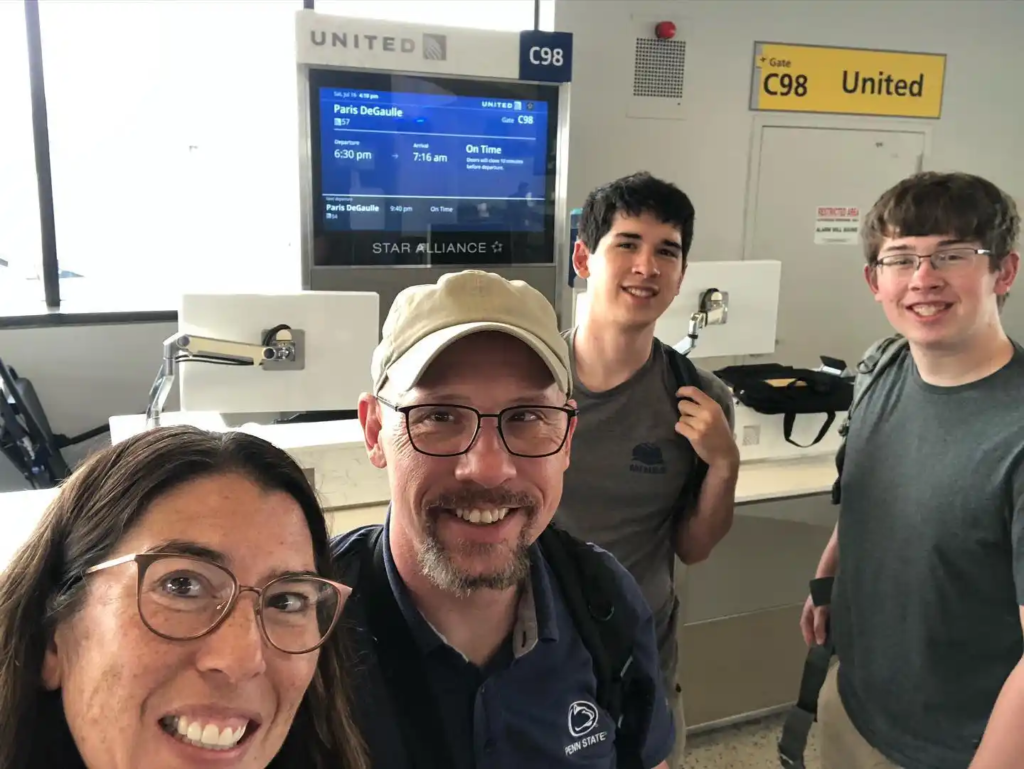 16 July 22: We flew from Denver to Newark, then Newark to Charles de Gaulle airport in Paris.
I had been watching the FlightAware app for weeks tracking delays and cancellations. We did well — we had a 30 minute delay between Denver and Newark, and then another 30-45 minute delay between Newark and Paris.
This is the first of our Daily Selfies from the trip.