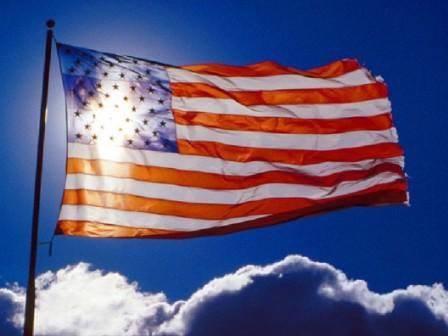 I know I've been scarce lately. I did a couple weeks of Air Force Reserve work in mid-May, and now we're wrapping up the boys' baseball seasons and their school years. I have several great places in the community to write about, and I'm looking forward to all the great places we'll be visiting this summer, including the long-awaited trip to the Denver Mint next week!
But today, we remember. 
I grew up not far from Washington, D.C. I visited several times with my family, and also took at least three school field trips up there to see numerous attractions. The Vietnam Veterans Memorial on the Mall is the most emotional place I've visited in Washington, D.C. I've been there several times, with the first time probably in the mid-80s not long after it was dedicated. I think it was a middle school field trip. My feelings about this are in part because my father served in the conflict, but mostly because of how bitter it is. The pain and suffering emotion is palpable, not just from the starkness of the black marble, but from the other visitors who you will never see smiling or laughing. It's raw silence.
"The Wall" was designed by a 21-year-old Chinese-American Yale University art student, Maya Lin. I'm not sure if she has a personal connection to the war, but she seemed to capture America's emotion about it brilliantly. Here's some information about the names on "The Wall", by the numbers**. Some of the statistics are truly haunting:
"Most of the surviving parents of the dead are now deceased themselves.
There are 58,267 names now listed on that polished black wall, including those added in 2010. The names are arranged in the order in which they were taken from us by date and within each date the names are alphabetized. It is hard to believe it is 36 years since the last casualties.
The first known casualty was Richard B. Fitzgibbon, of North Weymouth , Mass., listed by the U.S. Department of Defense as having been killed on June 8, 1956. His name is listed on the Wall with that of his son, Marine Corps Lance Cpl. Richard B. Fitzgibbon III, who was killed on Sept. 7, 1965.
There are three sets of fathers and sons on the Wall.
39,996 soldiers on the Wall were just 22 years old or younger.
12 soldiers on the Wall were 17 years old.
5 soldiers on the Wall were 16 years old.
One soldier, PFC Dan Bullock, was 15 years old.
997 soldiers were killed on their first day in Vietnam.
1,448 soldiers were killed on their last scheduled day in Vietnam.
31 sets of brothers are on the Wall.
Thirty one sets of parents lost two of their sons.
54 soldiers on the Wall attended Thomas Edison High School in Philadelphia…. wonder why so many from one school?
8 Women are on the Wall — nursing the wounded.
244 soldiers were awarded the Medal of Honor during the Vietnam War; 153 of them are on the Wall.
Beallsville, Ohio with a population of 475 lost 6 of her sons.
West Virginia had the highest casualty rate per capita in the nation. There are 711 West Virginians on the Wall.
The Marines of Morenci – They led some of the scrappiest high school football and basketball teams that the little Arizona copper town of Morenci (pop. 5,050) had ever known and cheered. They enjoyed roaring beer busts. In quieter moments, they rode horses along the Coronado Trail, stalked deer in the Apache National Forest. In the patriotic camaraderie typical of Morenci's mining families, the 9 graduates of Morenci High enlisted as a group in the Marine Corps. Their service began on Independence Day, 1966. Only 3 returned home.
The Buddies of Midvale – LeRoy Tafoya, Jimmy Martinez, Tom Gonzales were all boyhood friends and lived on three consecutive streets in Midvale, Utah on Fifth, Sixth and Seventh avenues. They lived only a few yards apart. they played ball at the adjacent sandlot ball field. And they all went to Vietnam. In a span of 16 dark days in late 1967, all three would be killed. LeRoy was killed on Wednesday, Nov. 22, the fourth anniversary of John F. Kennedy's assassination. Jimmy died less than 24 hours later on Thanksgiving Day. Tom was shot dead assaulting the enemy on Dec. 7, Pearl Harbor Remembrance Day.
The most casualty deaths for a single day was on January 31, 1968 the Tet Offensive ~ 245 deaths.
The most casualty deaths for a single month was May 1968 ~ 2,415 casualties were incurred."
**This information was found on a Veterans' forum feed on a website called "Gun and Game" — I've never visited the site before, but I was traveling down a rabbit hole about Memorial Day. The post author claimed the information has been circulated via email.
If you want some more numbers about the memorial itself, visit this post on the National Park Traveler blog.