Tonight Dave finished up the fireplace paint job. Today's work was mostly just correcting the bleed-under at the tape lines.
(That's a whole other rant: we have tried EVERYTHING and can't seem to find a masking tape that can completely avoid bleed-under. We invested in the good "Frog Tape" and we've tried the 3M "Blue" tape. Those run $6-8 per roll but I think we do a better job just not taping at all and being VERY careful. /rant).
Jacob thought the fireplace was looking very bright as Dave was working on it, but once we put the bookcases and white baskets back in place, he seemed to warm to the color.
For reference, here is a "before" picture: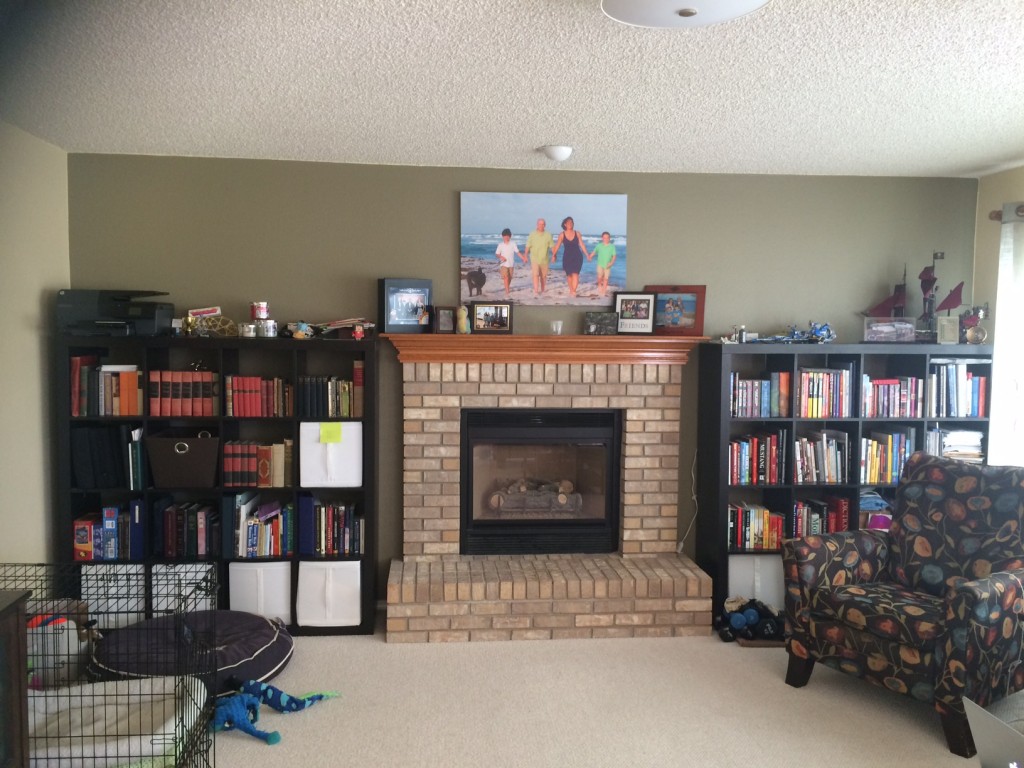 And for fun, here's a "really" before picture, from when we walked through the house right after going into contract in May 2013:
Many thanks to my dear husband for making this happen.