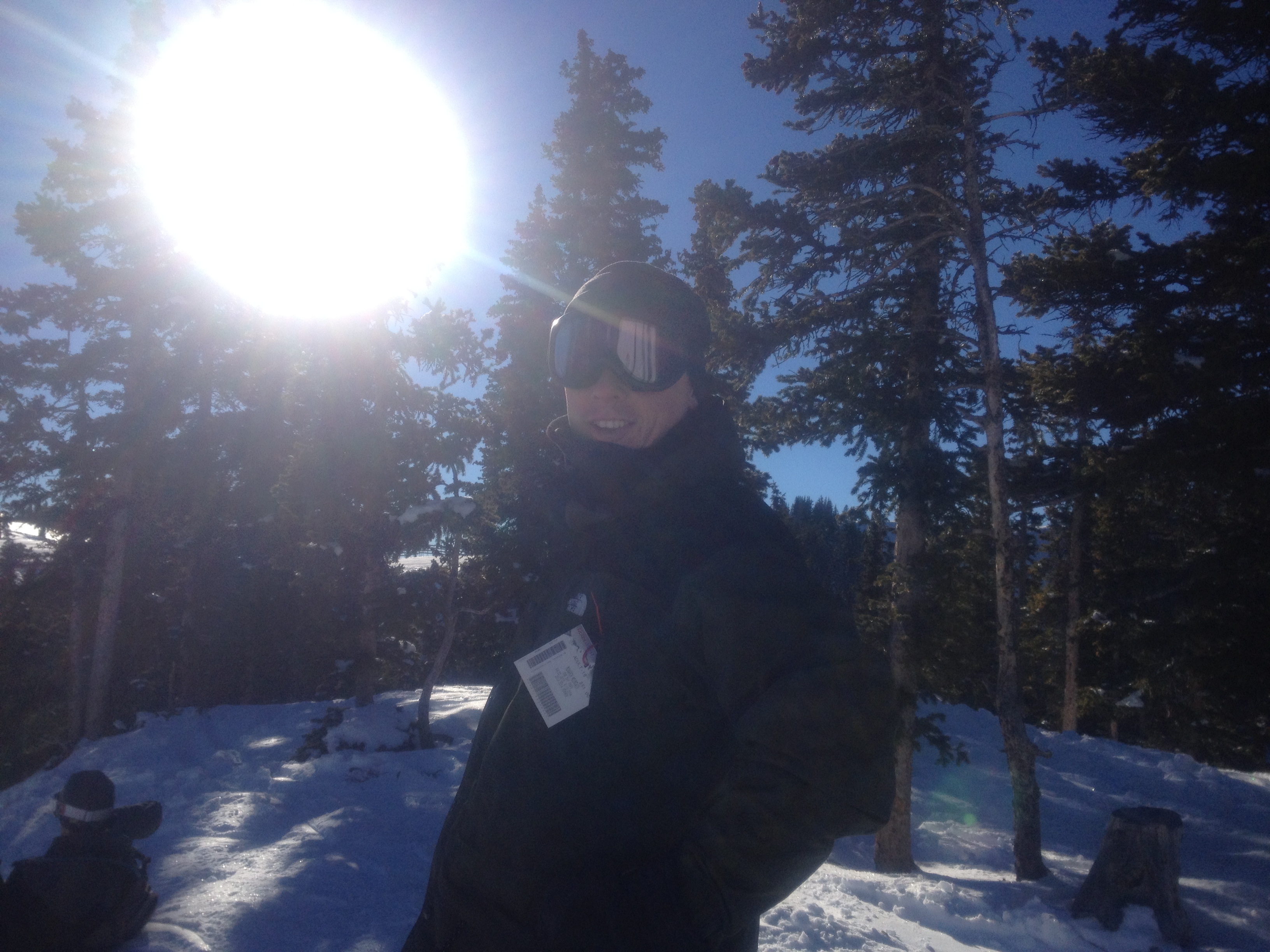 I wrote about our last ski trip — in IOWA — in 2009.
Colorado has dozens of ski resorts, so as you could imagine, it was tough deciding which one to try first. We had a lot of suggestions to get season passes, but we figured that for 2013-2014 we'd check out several resorts and make a decision for the following season.
Over the summer and fall, I had talked to several Colorado Springs "natives": our basement contractor, my violin repairman, even Timmy's 3rd grade teacher. They had all said the same thing: "Monarch Mountain is where the locals go."
We also considered the costs: the military bases here have some great promotions for skiing. Between Jacob's free skiing pass that the state offers to 5th graders, and our military promotions, we were able to ski as a family for $120.
Not bad.
Monarch Mountain is nearly 3 hours west of us. We piled in the Subaru at 6:30am and headed west. The weather was good and the roads were clear. However, we were getting a kick out of watching the temperature drop as we drove across the Colorado South Park (yes, the Comedy Central TV show is based on this part of Colorado, but the town itself is called Fairplay).
The first thing we noticed when we got to Monarch was how *empty* it was! The folks who had recommended the resort to us said that it never got crowded, and this was great!
So our plan was to put everyone in their skis and then see if the kids needed lessons in the afternoon. We decided to take a lift up to a point where we could take green runs all the way down.
What a mistake that was.
Basically, we went up too high. While Jacob was able to get the hang of things…remembering his snow plowing, Timmy was an absolute wreck. He'd go about 20 feet, then fall. Then one of us would have to pick him up without falling ourselves. We fell so many times!
Then Timmy took a big fall. He landed on the bindings of one of his skis that had popped off and we feared he had cut himself in the groin section.
That called for the ski patrol.
Timmy was taken the rest of the way down the mountain on a sled behind the ski patrol.
My goodness did that cheer him up. The young men who helped him out were great, and when asked "What happened that you hurt yourself?" Timmy's story was very…very thorough.
While Timmy was being tended to with the ski patrol, Dave went to sign the boys up for afternoon lessons. Boy were they needed.
We had brought a cooler with sandwiches for lunch, which we ate before the boys' lessons.
While the boys had their lessons, Dave and I were able to hit several runs. I didn't venture any more difficult than the intermediate trails…keep in mind that a Colorado intermediate trail is MUCH more involved than, say, a Virginia intermediate trail.
My legs were pretty sore by lunchtime, and then going down mogul fields behind Dave was AGONY! I hadn't skied like that since 2002 at Lake Tahoe! Skiing at Mount Crescent isn't nearly as intense.
We met the boys at the bottom of the ski lesson hill and enjoyed a couple runs on their little slope. The lift is a covered "caterpillar lift" which is essentially a conveyor belt that you simply stand on. What a great way to get up the hill! Most of those using this slope were tween kids who could ski and snowboard safely while their parents were probably hitting the more difficult runs.
The resort closes their lifts at 4pm. At first I thought that was early, but I understand why after the sun descended behind the mountains. My goodness did it get cold!
The kids enjoyed their lessons. Jacob did fantastic but Timmy will probably need a little more work. A far departure from when they were 7 and 5: Timmy flew down the mountain while Jacob was very careful.
We loved Monarch Mountain and I recommend it for anyone who wants to avoid the crowds and tourists at the resorts further north. We are still deciding what resort to try next…there are so many to choose from!