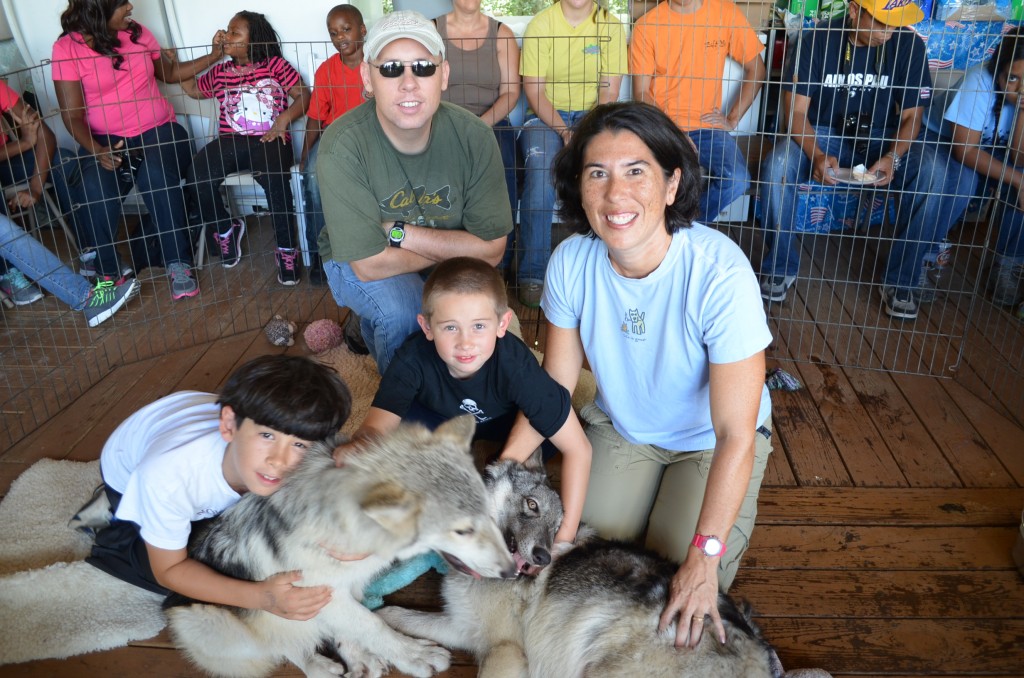 Earlier this year a Facebook friend (a friend from my childhood, actually) had visited the Seacrest Wolf Preserve on a recent weekend trip down from her Air Force home in Montgomery, AL.  The pictures of her with a wolf puppy were simply PRECIOUS.
For those who didn't know, our oldest son Jacob is a HUGE fan of wolves. He always gravitates towards wolves and other canis-type animals when given a choice. And he has quite the collection of stuffed wolves also.
With some simple research I figured this would make a great surprise for Jacob, especially for his birthday in September! Seacrest is the only wolf preserve in the southeast. There are others around the country, such as in Colorado, New Jersey and Ohio, but nothing this far south.  We were fortunate to live less than 100 miles away.
The Seacrest Wolf Preserve only offers tours to the general public on Saturdays (but private tours can be arranged for groups), and our September calendar was pretty full on Saturdays, between Jacob's birthday party and my being away for two Saturdays in a row for my Air Force Reserve work.
So we made the arrangements for this past Saturday and loaded the kids in the car at 9:30am and told them "It's a surprise!"