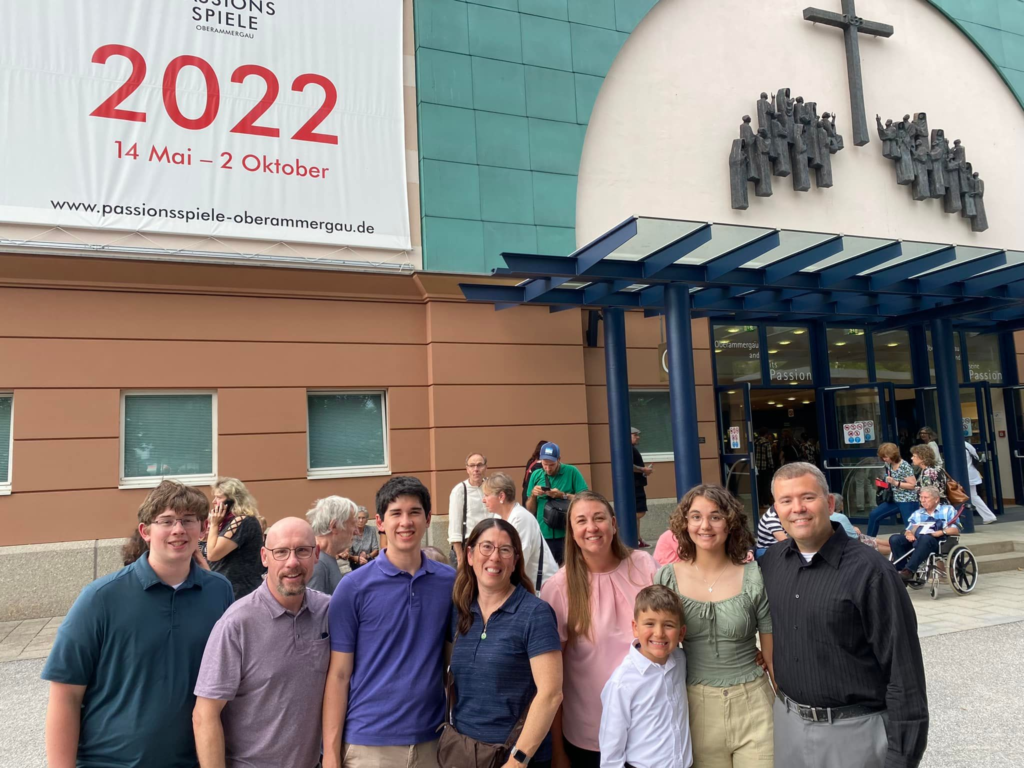 31 July 2022: I mentioned in my previous post that my friend Breea was helping our family keep our Oberammergau planning in line. Many years ago (not long after the 2010 Passion Play), when we were both stationed in Nebraska, we discovered we had a common goal: to take our families to the Passion Play in 2020.
"Let's take our families together!"
We actually followed through — and even had some overlapping days in Garmisch leading up to the big day in Oberammergau. Lots of good beer and laughter with Dave, Breea, Scott, and me exchanging weather stories.
We managed to herd the cats on Sunday for a lovely photo in front of the theater. On Monday we go our separate ways as we continue our respective vacations. Thanks for everything, Liskos!!! 
Photo credit: a random gentleman walking by who was wearing a Green Bay Packers hat, so we assumed he was American.