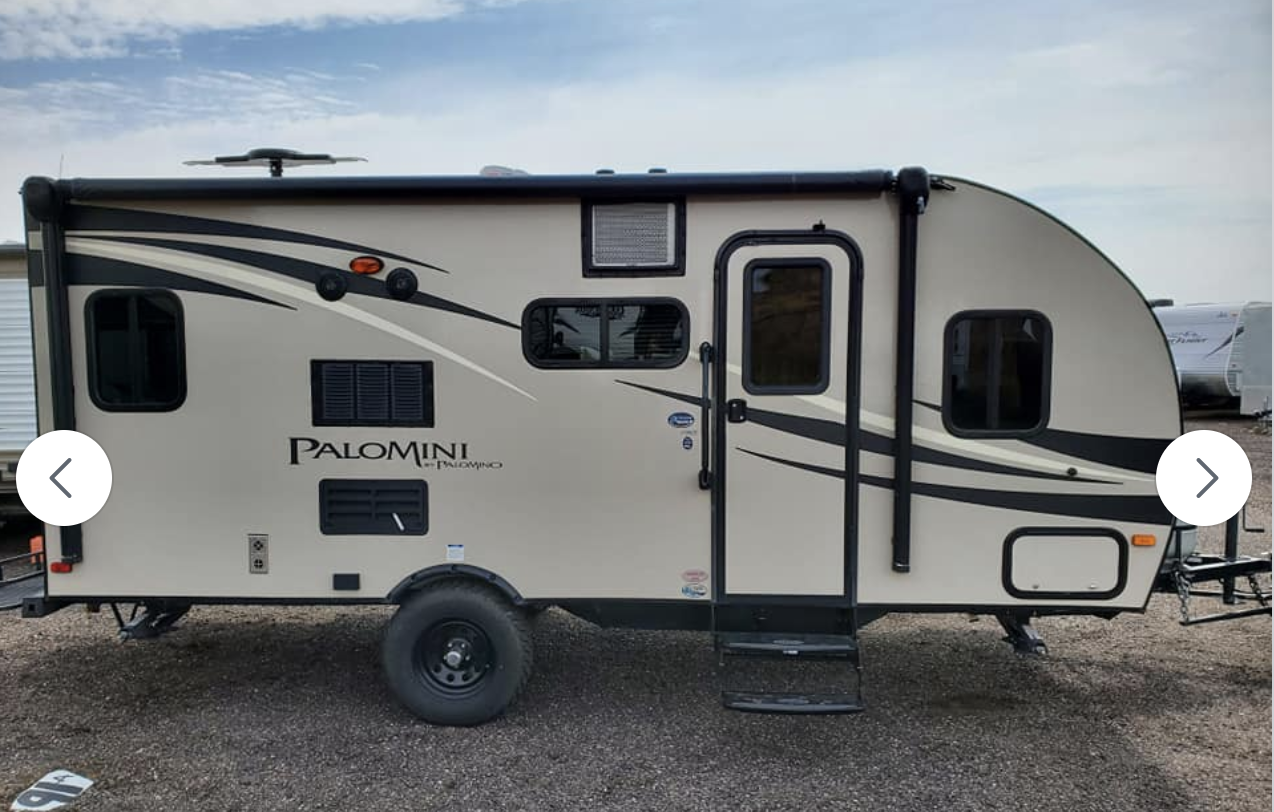 We have to blame our friends, who own a Class A motorhome.
You know. Those big ones that look like buses. Those ones that you look and and think to yourself, "How do you maneuver that thing?"
You ponder whether you need a Commercial Drivers License to operate one of those. (Good news, you don't!)
Anyway…where was I? Oh yes, I setting the stage for how Dave and I ended up with a 22′ travel trailer.
I'm not going to go down our coping-with-the-pandemic story here — maybe another time — but suffice it to say, those who have RVs have admittedly been in a good place when it comes to traveling around the country.
Dave and I have done a little bit of RV travel.
Actually, it's a very little bit of RV travel. Dave has fond memories of staying in his grandparents' Airstream when he was little, but for me, my first RV adventure was in 2008 when we rented one from our Air Force base's recreation department.
Our family has done more than our share of tent camping, from backpacking with Scouts to "car camping" on many of our travels to national parks.  When our sons were younger, this wasn't terribly difficult. See here, here, here, and here for a sampling of those adventures.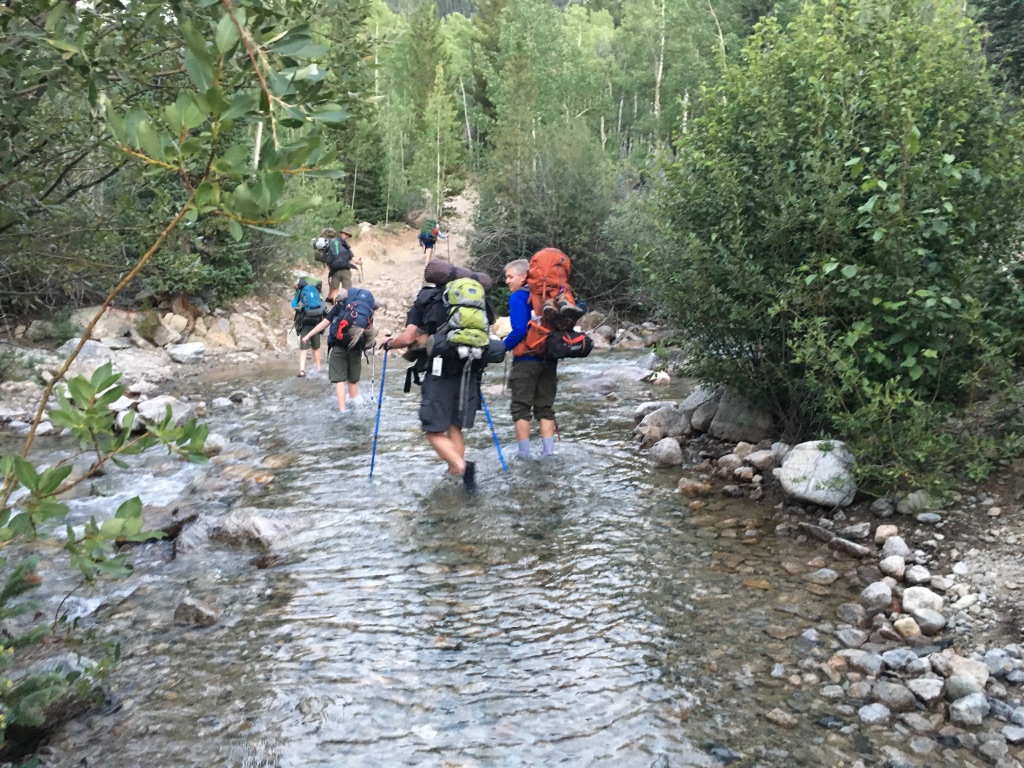 Getting an RV of some sort had been in the conversation for a long time. Along with one day getting a boat. One day getting a ski condo. One day getting a vacation home to divide our time between Colorado and somewhere — not Colorado — in the winter. One can dream, right?
After many years of seeing friends who are able to travel somewhat freely, staying overnight easily — and comfortably — for little cost, not having to stress about finding lodging near national parks in the summer, Dave and I started our search.
Therefore, between the pandemic and the stir-craziness that had induced, we decided to get serious about the search.
It wasn't easy. We started by looking at a couple of RV lots at new models*, to get a lay of the land. The stock was quite low, and the dealerships were exercising social distancing measures such that they wanted to space out how many people were roaming the lots.
*We had no intention of getting a new RV, but it's an easy way — in non-COVID circumstances — to see what options are available.
Dave and I — but mostly Dave — continued our research. We were limited by the towing limit of our 2017 Honda Pilot, and we ideally were looking for a trailer less than 5 years old. This was a tall order right now. There are a couple websites with which we could set up custom searches. RVTrader.com was a good option, click this link to see what our custom search looked like.
Those trailers that showed up in the custom search moved FAST!
Dave had a search function going in Facebook marketplace also and that's where we found Bojack, a 2016 Palomini 179RDS, by Forest River. Of course, it wasn't named Bojack at the time. In fact, I don't think the trailer had a name.
Anyway, Dave acted fast, at least to get into the queue to look at it. It is in great shape and we worked quickly to secure it before anyone changed their minds.
As will be a theme throughout these early posts, Dave and I have a LOT to learn. Our friends, the ones mentioned at the beginning of the post, hooked us up with a number of educational resources, which of course includes many RV blogs, like this one purports to be.
I hope we keep up the motivation for this. I like the idea of keeping a journal of our steep learning curve, and we can document the places we plan to go with Bojack!