I have to start by saying that I'm not talking about the Nike logo.
Apparently Nike commandeered the word "swoosh", trademarked it, and claimed the URL for the company's Internet-based retail shop.
No, not that swoosh. Since this is an RV blog, of course I'm talking about the "RV Swoosh."
Dave's friend randomly asked the question a few weeks ago: Who comes up with those "swoosh" designs on RVs?" Now I'm looking at those markings on every camper heading down the highway*.
*We live about a mile from Interstate 25, the north-to-south interstate artery that parallels much of the Front Range of the Rocky Mountains. Believe me, there are a lot of campers on that road.
There are campers with no swooshes. Campers with just a couple swooshes (like ours). And campers with an overwhelming number of swooshes.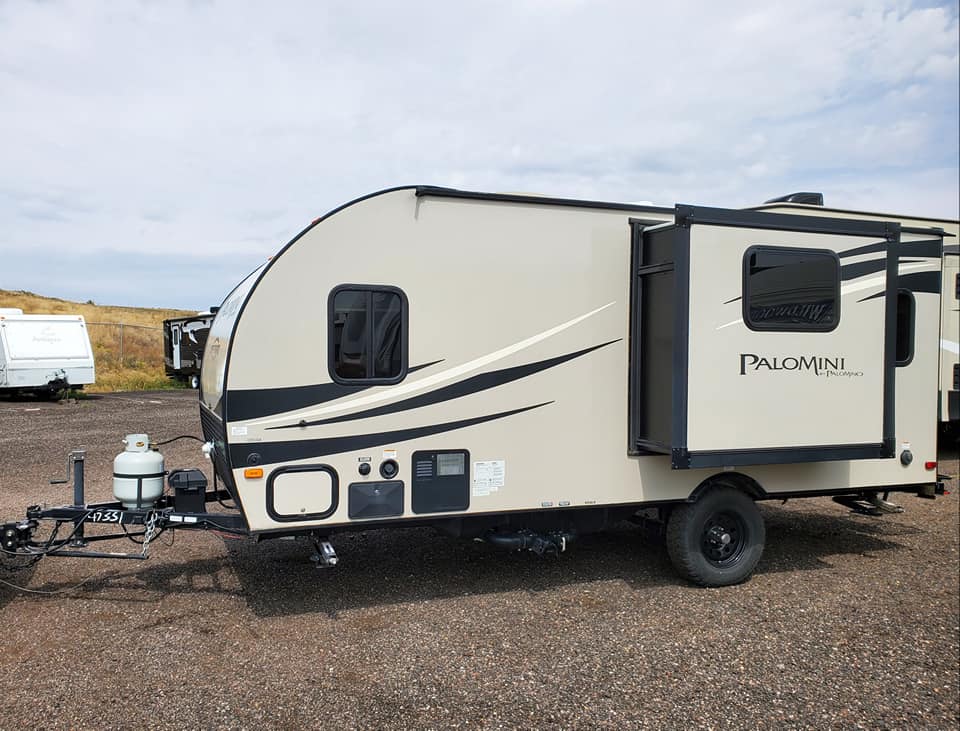 Being new to the RV community, I decided to go for an unofficial survey. I innocently asked the question in a private RVers Facebook group I'm in, and received a smattering of responses.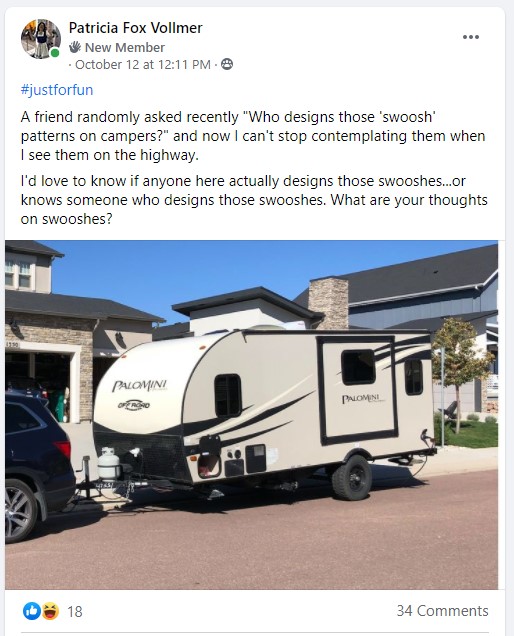 It turns out folks either love them or hate them. Some respondents said they prefer the return to the more simple patterns, others discussed peeling off their swooshes altogether. There was quite a bit of commentary about whether they're supposed to give you the impression they're going faster than they really are.
I (Patricia) don't have a strong opinion about them. They're fine. It has been fun seeing what others have said about the matter.
The Adventures of Trail & Hitch blog takes the question considerably deeper than I ever would have. This author interviews an after-market swoosh-applique company, a Winnebago designer, and the proprietor of a bed-and-breakfast who also happens to be an RV historian. This blog author feels the trend is starting to migrate away from swooshes and back to patterns that harken back to the pre-swoosh RV era.
The automotive humor blog Jalopnik has some less-kind things to say…. And Jalopnik's sister blog, Jezebel, had even more opinions.
I thought about "famous RVs" I've seen around. The one from the movie RV has swooshes underneath the gaudy advertising, but that's about it.
Mickey Mouse's trailer the "Mickey's Trailer" cartoon short (from 1938)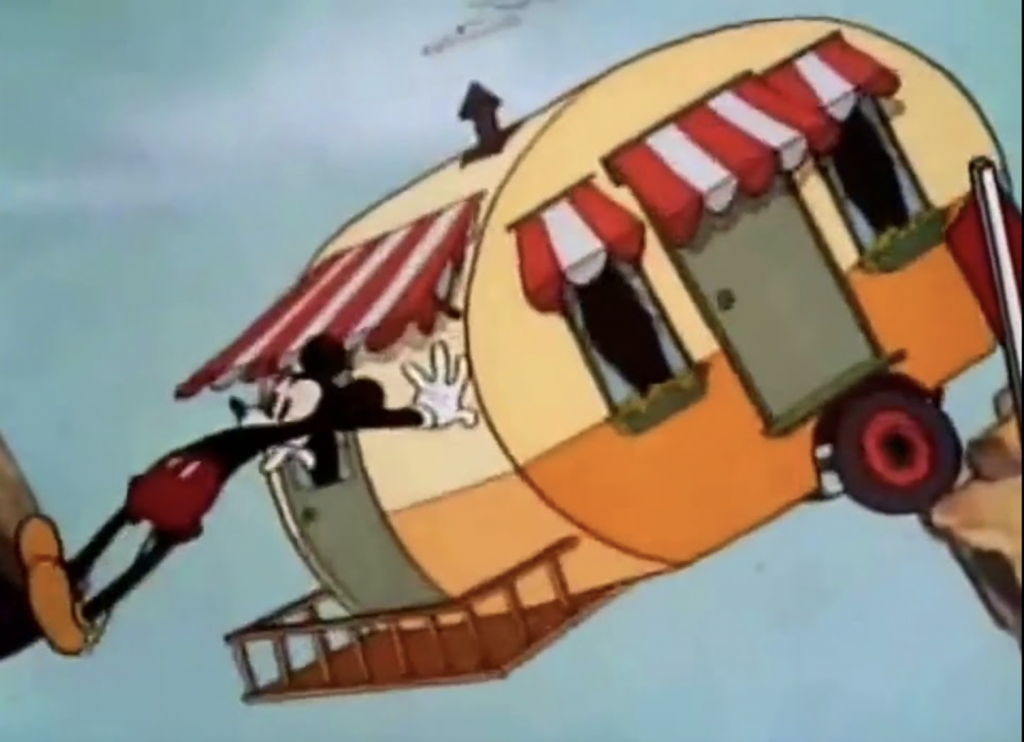 1986 Winnebago Chieftain from Spaceballs (1987)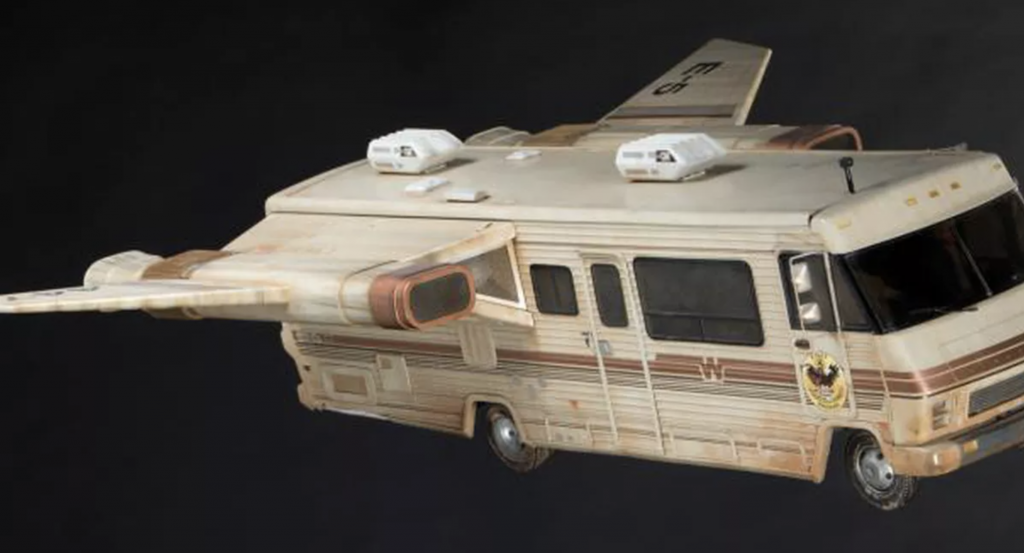 1973 Ford Condor II from National Lampoon's Christmas Vacation (1989)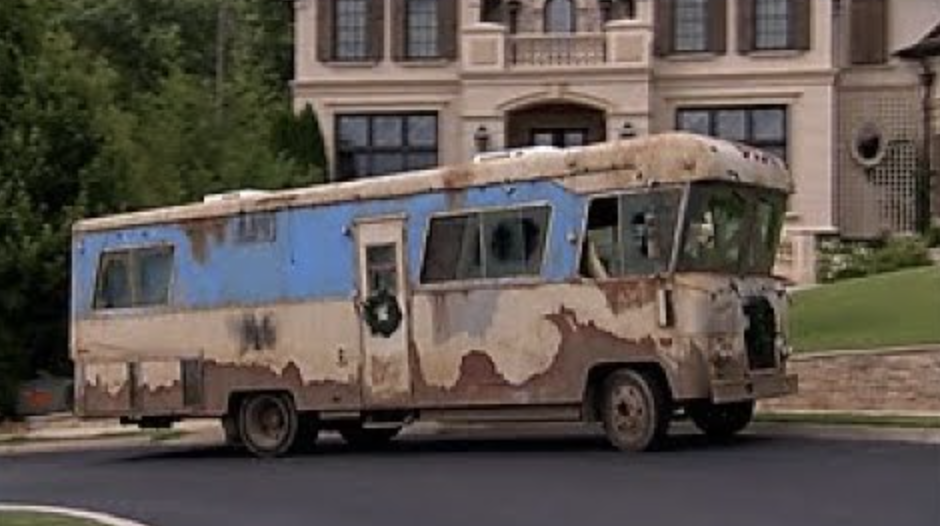 The 1986 Fleetwood Bounder from Breaking Bad (2008)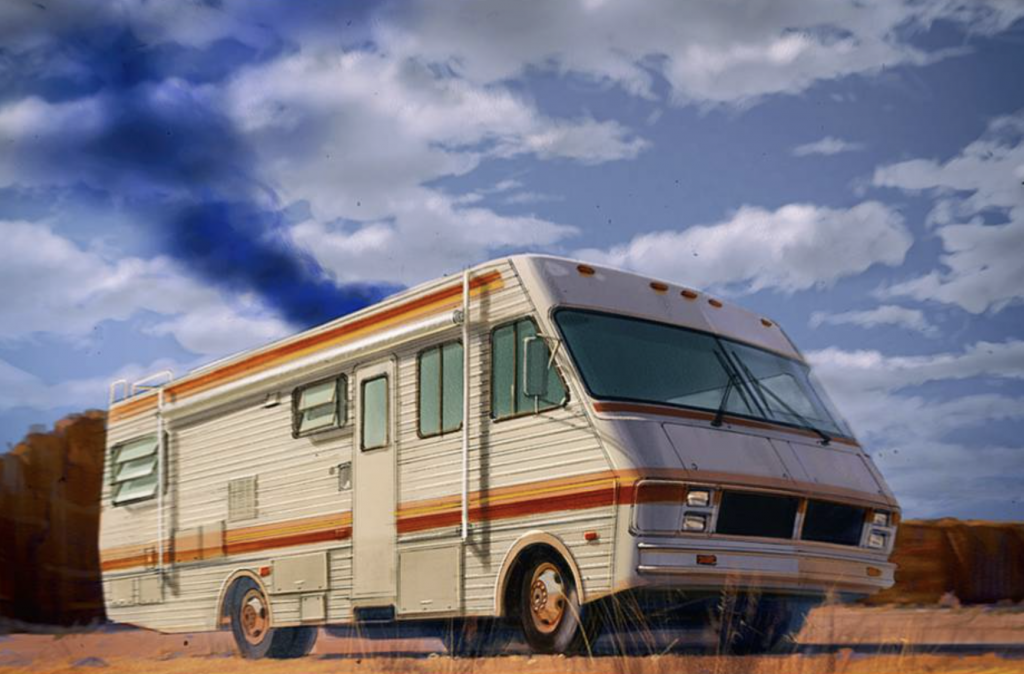 Irv's Rental RV from the movie RV (2014)

What do you think of the RV "swoosh?" Are there any other "famous RVs" from television and film that I forgot about?