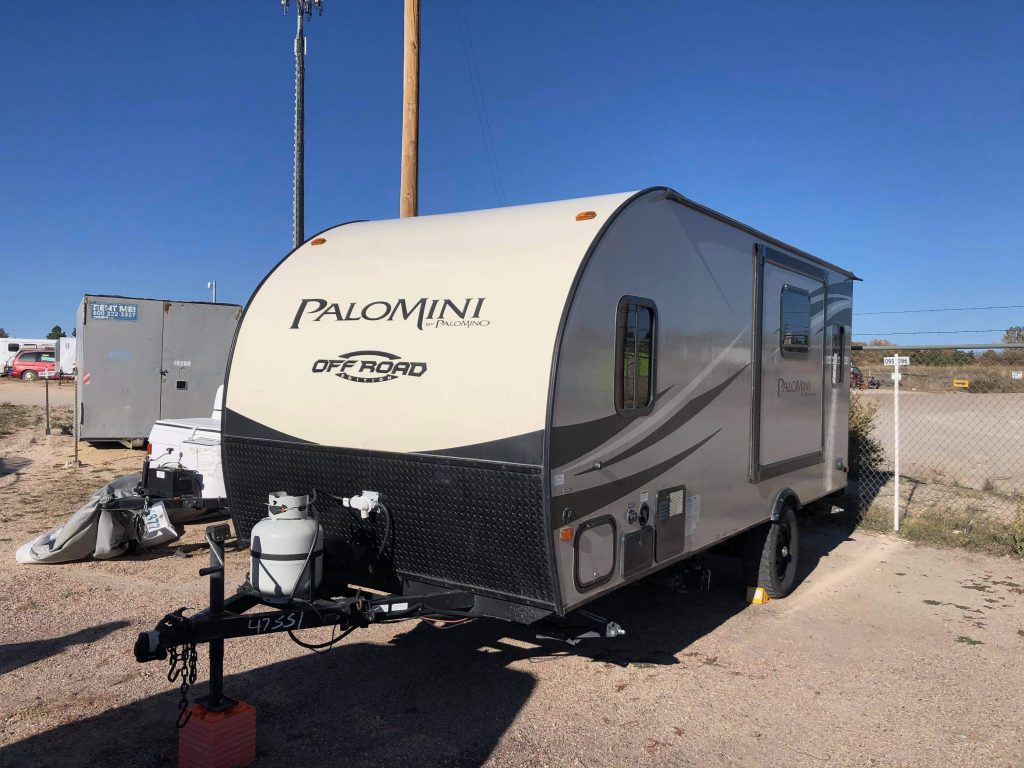 With this boom in RV purchases across the country comes a boom in the need for RV parking.
We live in a neighborhood that has very strict rules about street parking and parking non-motorized vehicles on one's property. So we need to pay to store Bojack.
There are a variety of attributes you might want to explore when searching for an RV storage lot. One of the nicest ones in the area has a dump station and propane filling on-site. But it's quite full.
There are numerous storage lots that are pretty expensive — they're often offering covered storage, extra wide storage, and/or flat, paved storage. Those luxuries aren't a given everywhere. Paved, well-secured parking can be well over $100/month!
Dave made about a half dozen phone calls and internet inquiries for space in RV lots nearby, starting with ones that had dump stations and/or propane filling. He looked around in about a 20 mile radius. Of the ones he had called and emailed, only one had availability for a reasonable price. It was pretty far from our house. He took that spot while we worked out the more permanent solution we were seeking.
As retired military, Dave and I qualify to store our RV in storage lots on military bases. These are usually pretty basic, but for the price (here, it's about 1/2 the price of most other commercial lots), it's a very good deal. Many military bases have RV camps on site, and anyone with base privileges can bring their campers and motorhomes over to the dump station at the camp and use it at no cost.
Here in town, there are RV lots at all of the military bases: The Air Force Academy, Peterson AFB, Schriever AFB, and Fort Carson. I'm guessing Buckley AFB near Denver has a lot also. The priority for these spaces go to active duty RV owners, and as of very recently, Dave and I no longer have that distinction. So we have to go onto these multi-year waiting lists as retirees.
Unless you have something that's less than 22′ long — the Air Force Academy miraculously had availability if our camper was less than 22′. Lucky us! Our total length was 21.67′, but we had a "tray" attached to the back: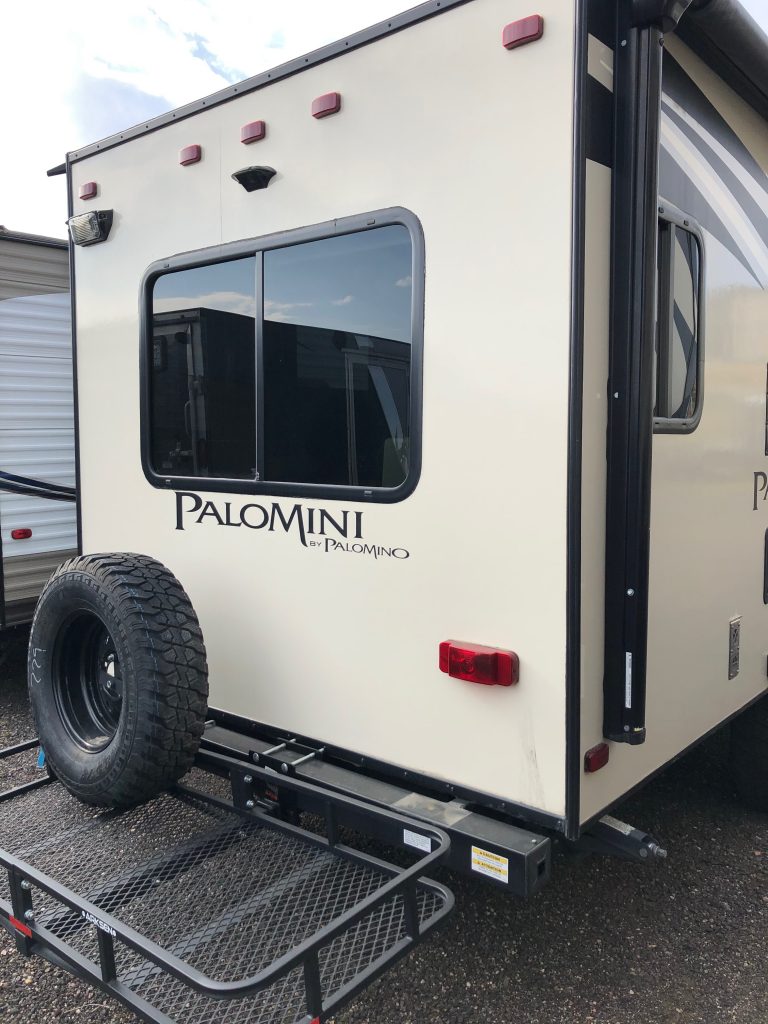 With the tray, there was an extra 2 feet or so to our length. We could take the AF Academy spot if we removed the tray.
So we did.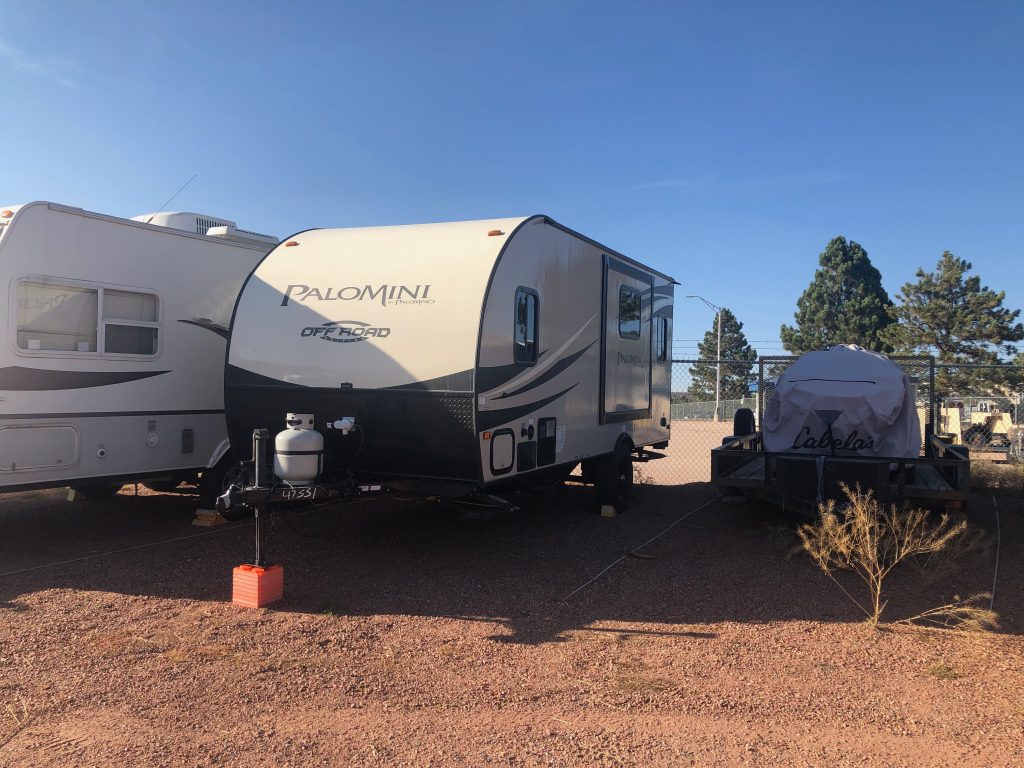 After several days of negotiating whether this 22′ spot would work for us, we elected to give it a shot. This past Sunday, we moved Bojack from his parking space in northern Monument to his new home on the Air Force Academy. We feel very fortunate that we got its permanent home so quickly, for a very very good monthly price.