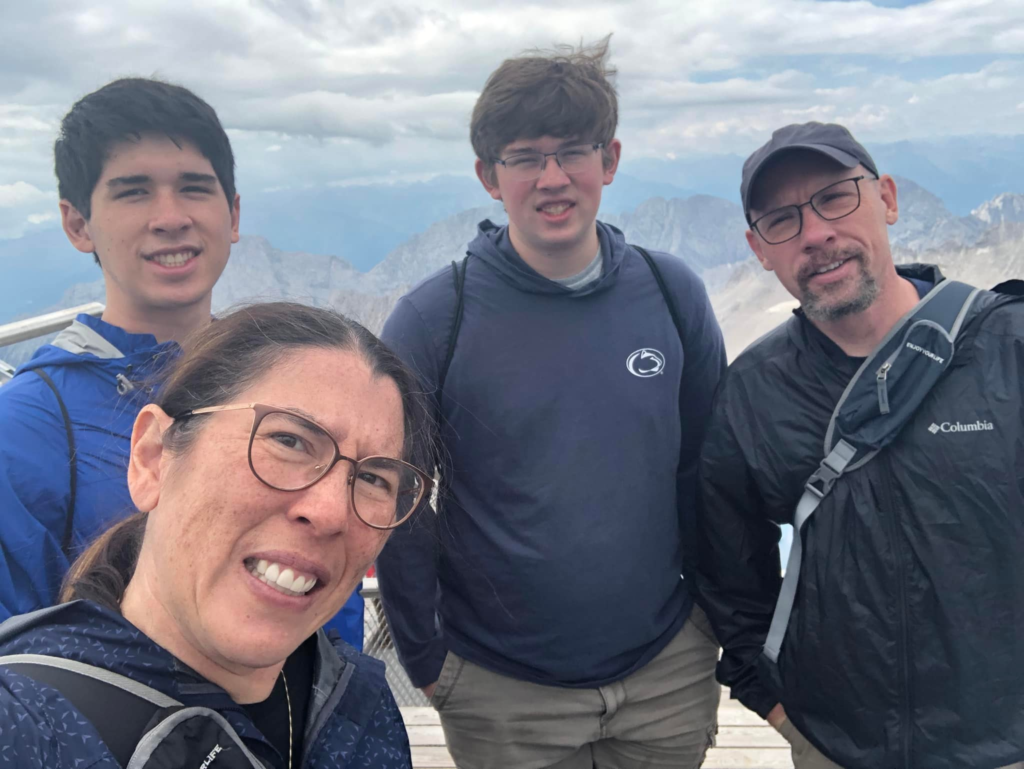 29 July 22: Today we woke up, saw the Zugspitze view off our balcony loud and clear and decided to make the trip up before the clouds enveloped it. It was a bit tricky to do with public transportation but we did it! It took a bus, two trains, and a gondola/cable car to get to the top.
The Zugspitze is the highest point in Germany, at about 9700′ elevation. It's remarkable how low the tree line is here compared to Pikes Peak.
It has the most amazing 360° Panoramic webcam, too! Check it out!
Added bonus, the visitor center straddles the Austrian border! We enjoyed lunch in the panoramic restaurant on the Austrian side right as the clouds — with lightning! — started moving in.
Tomorrow: Neuschwanstein Castle!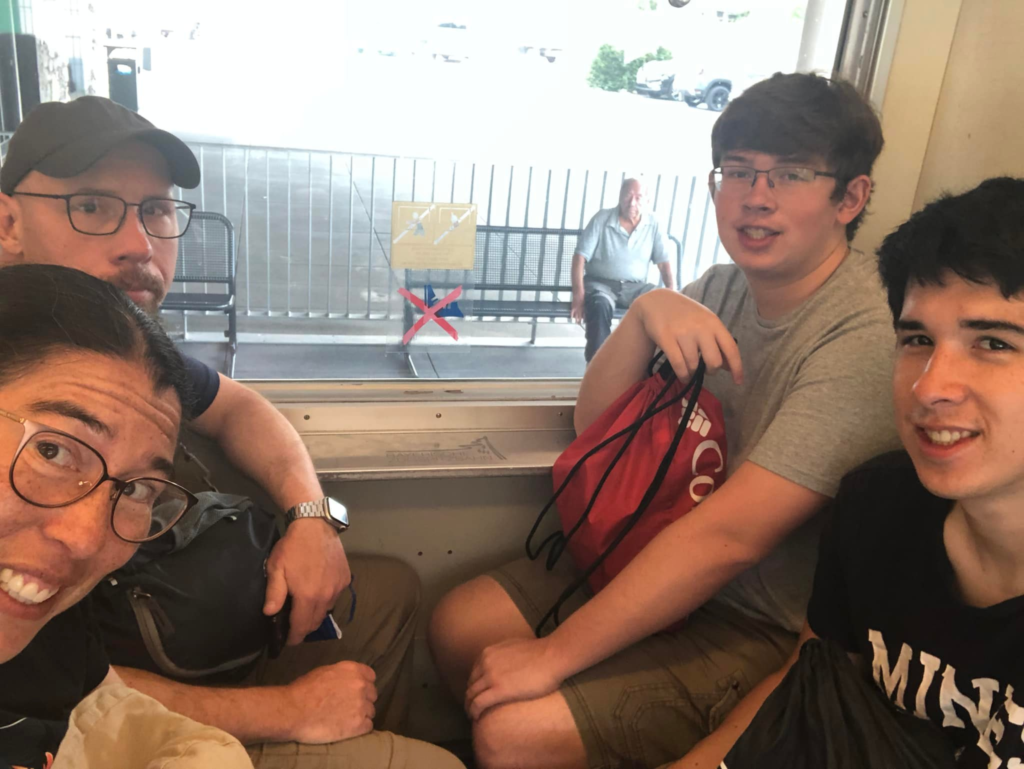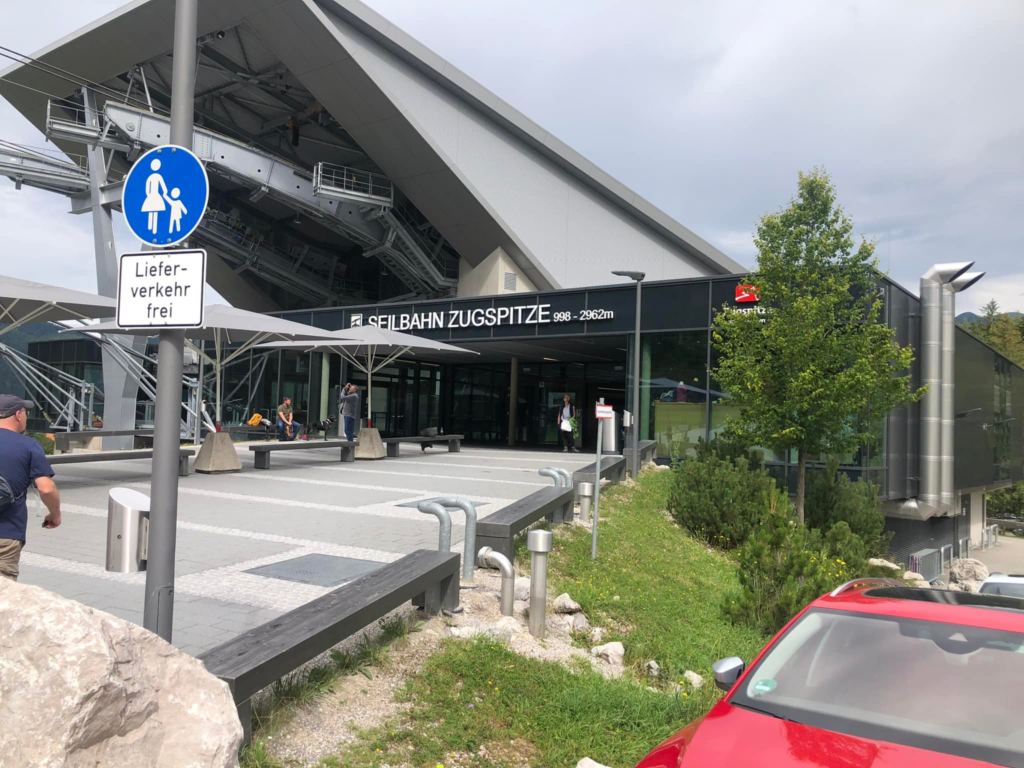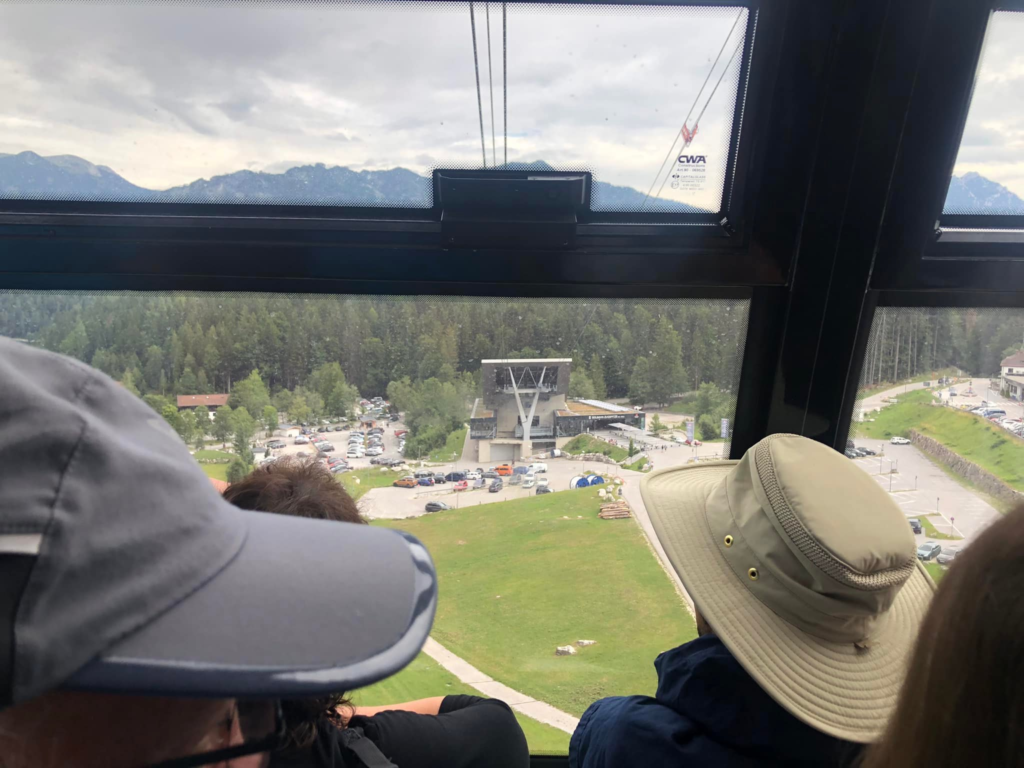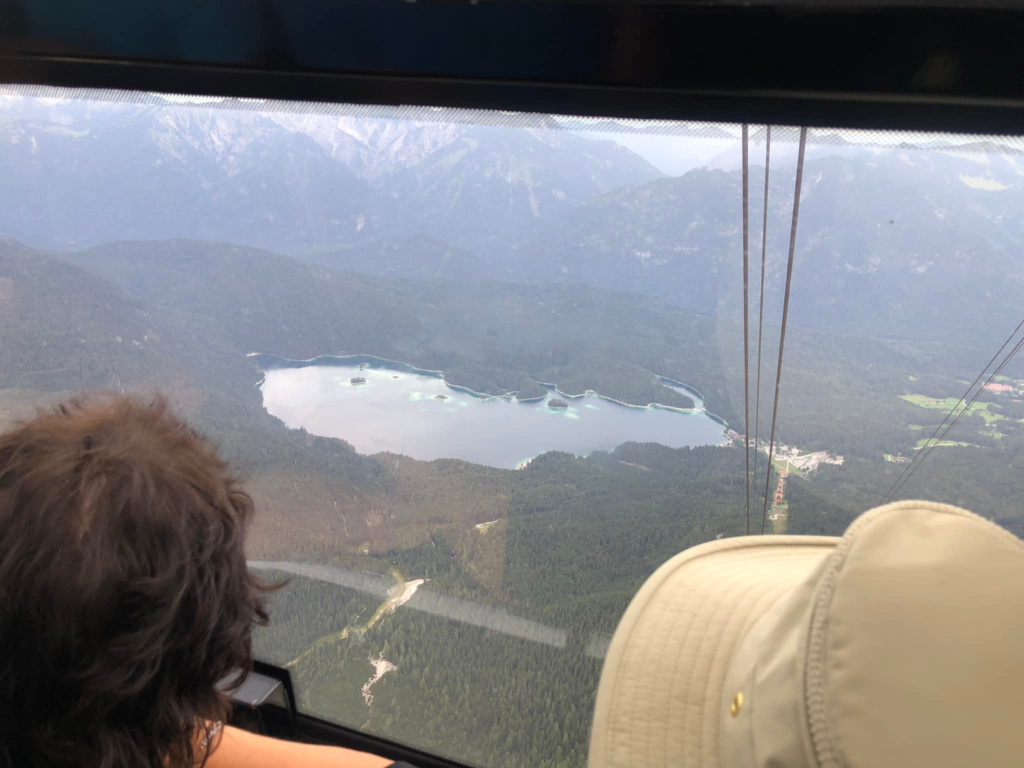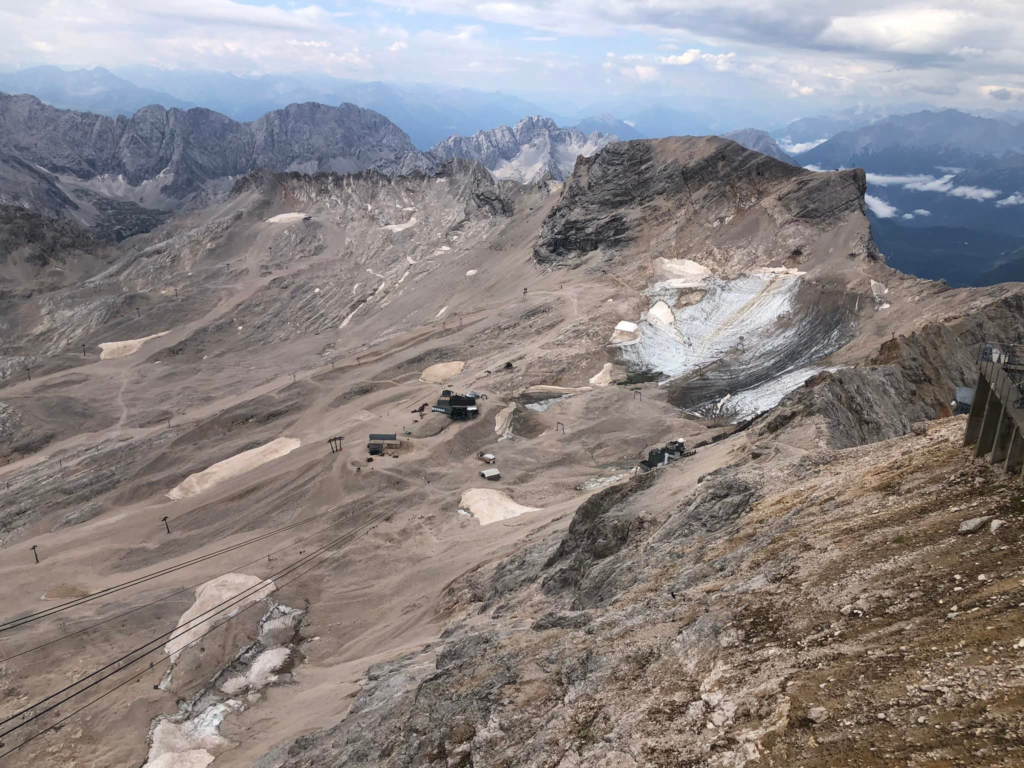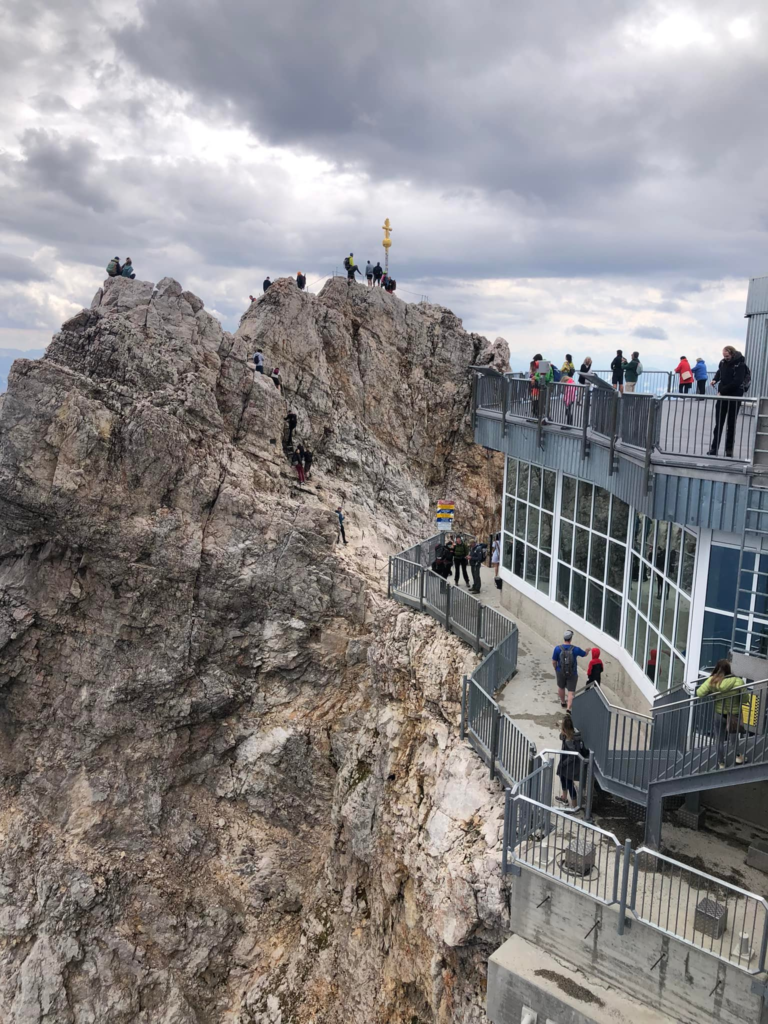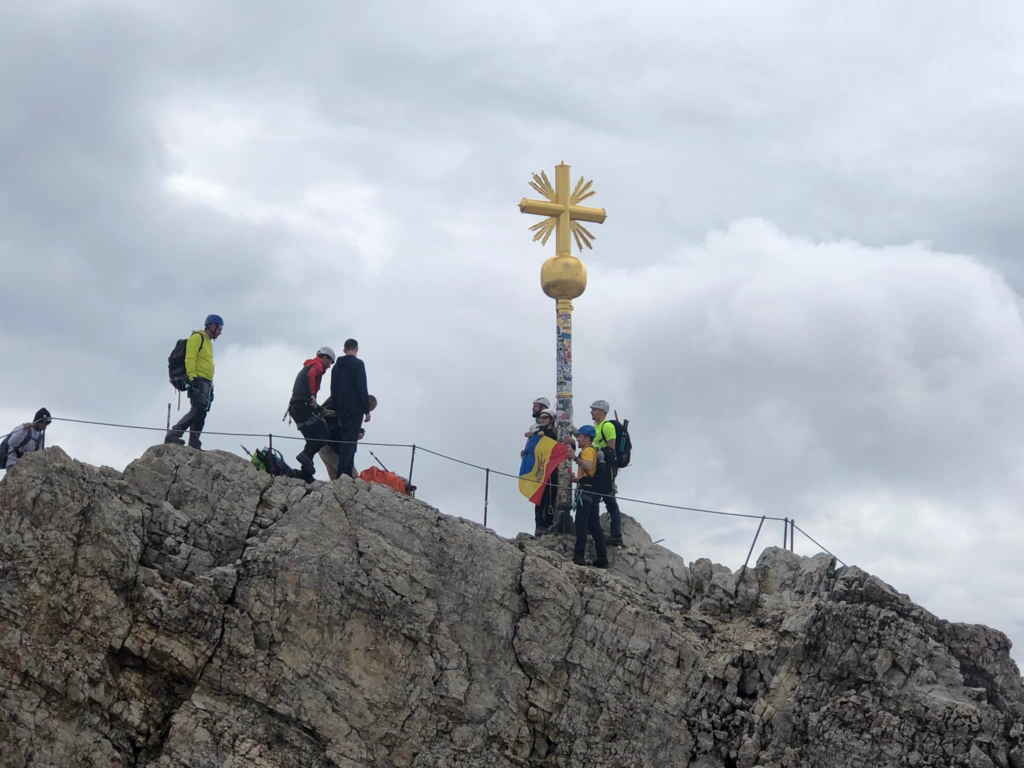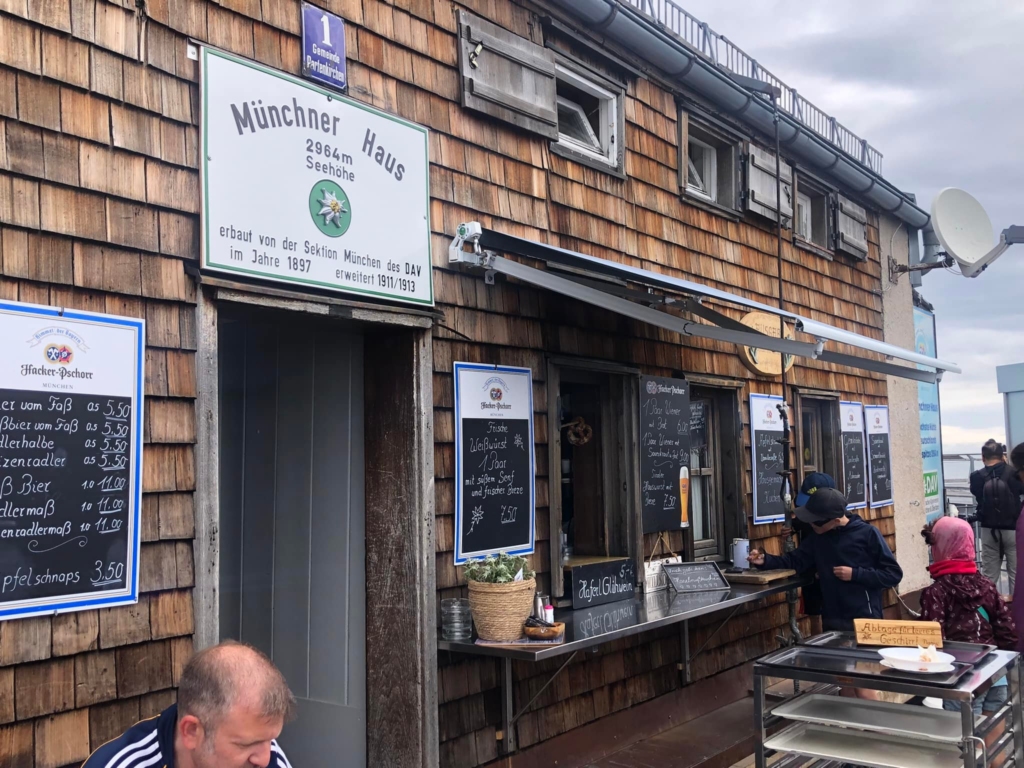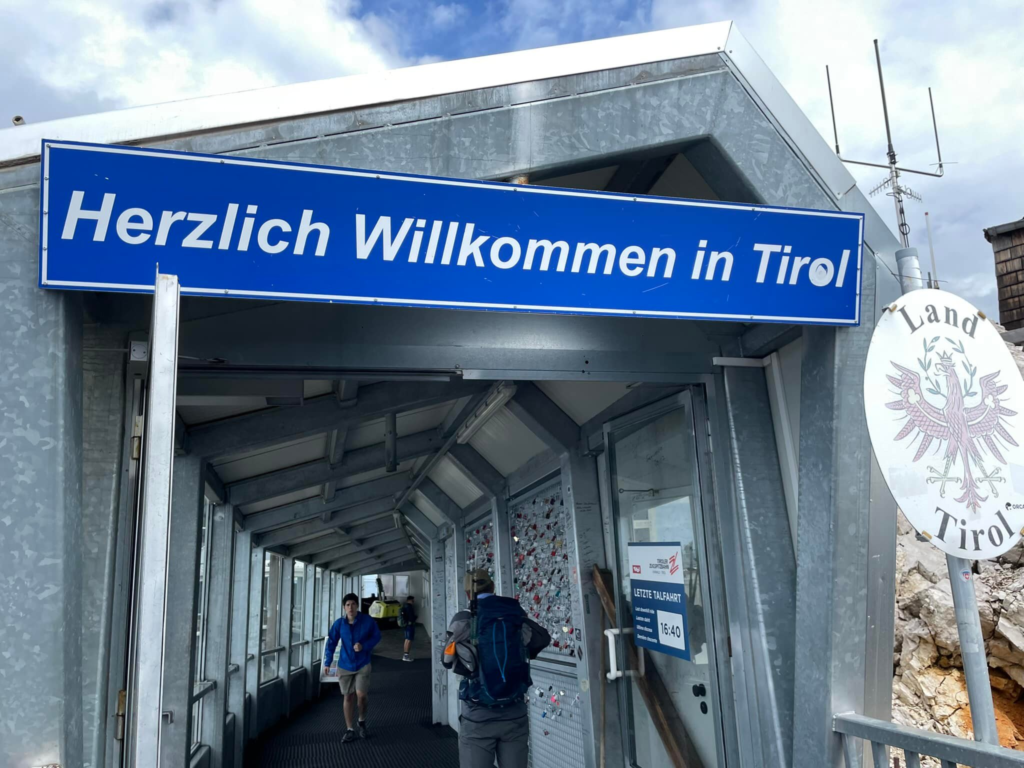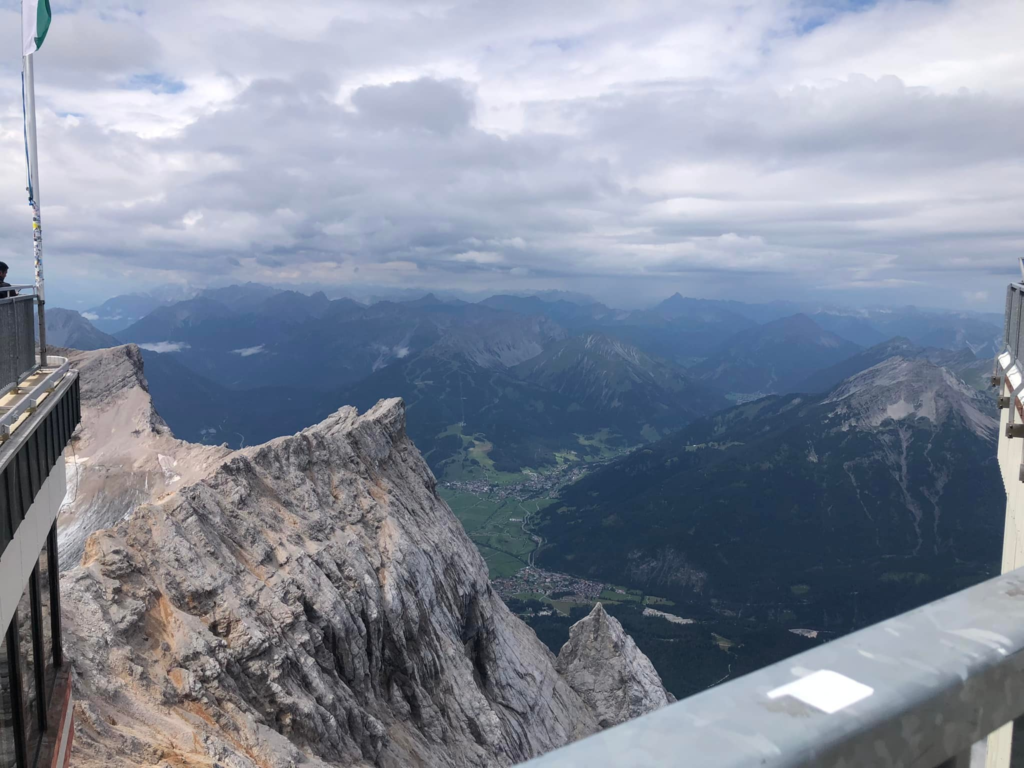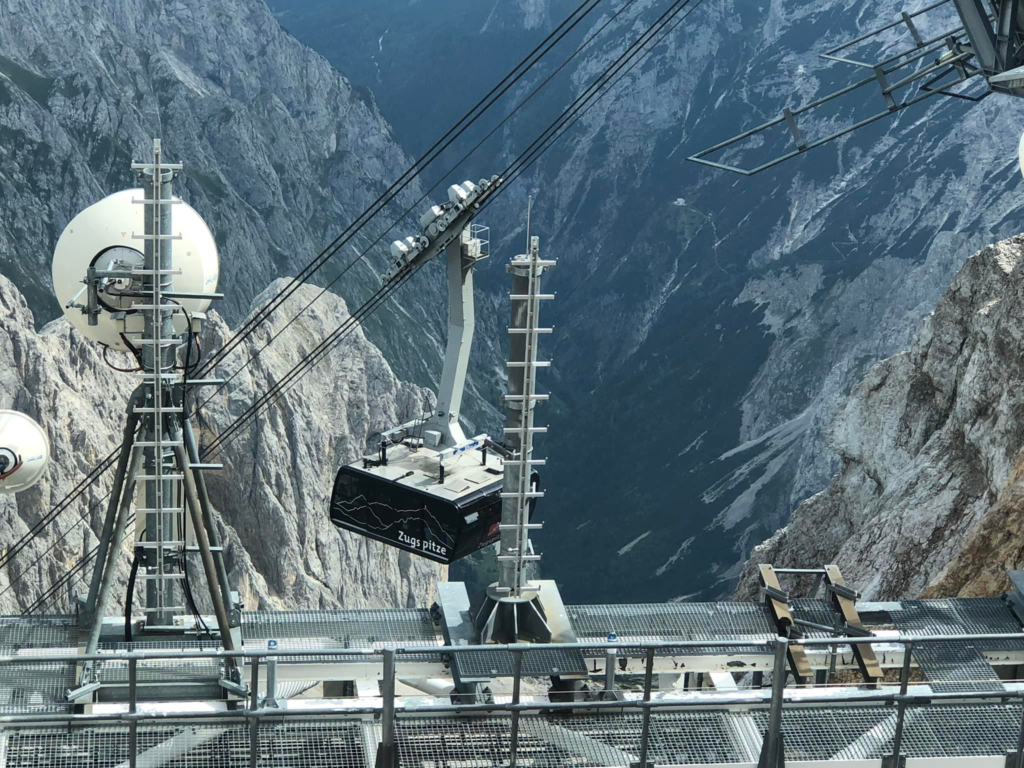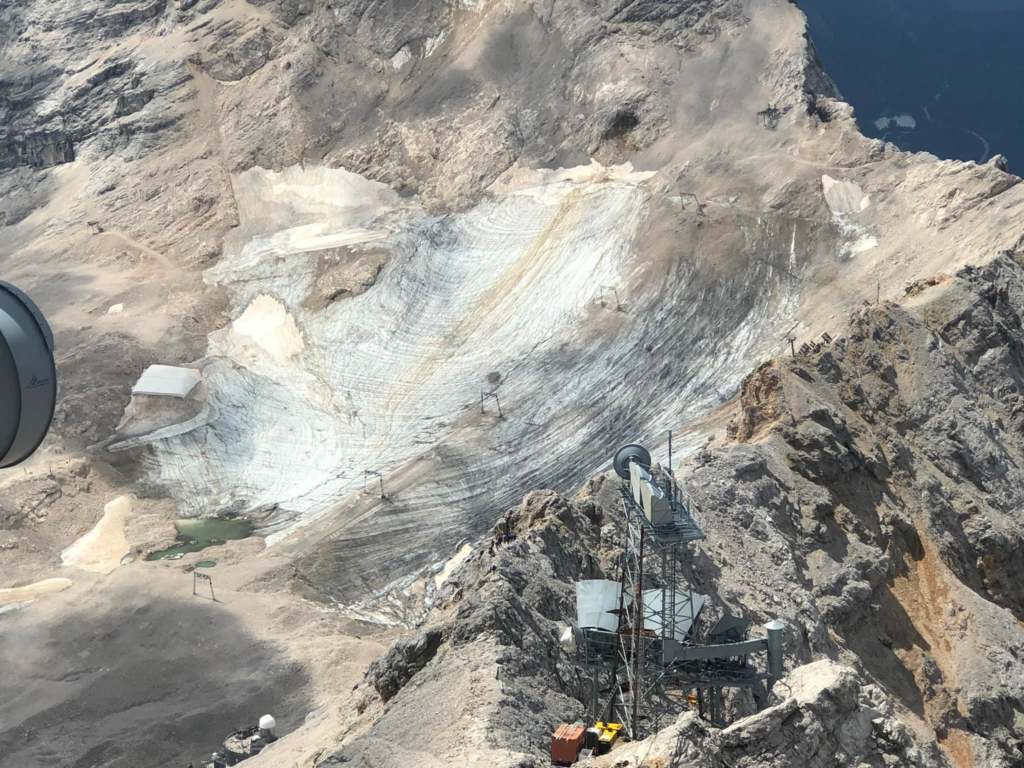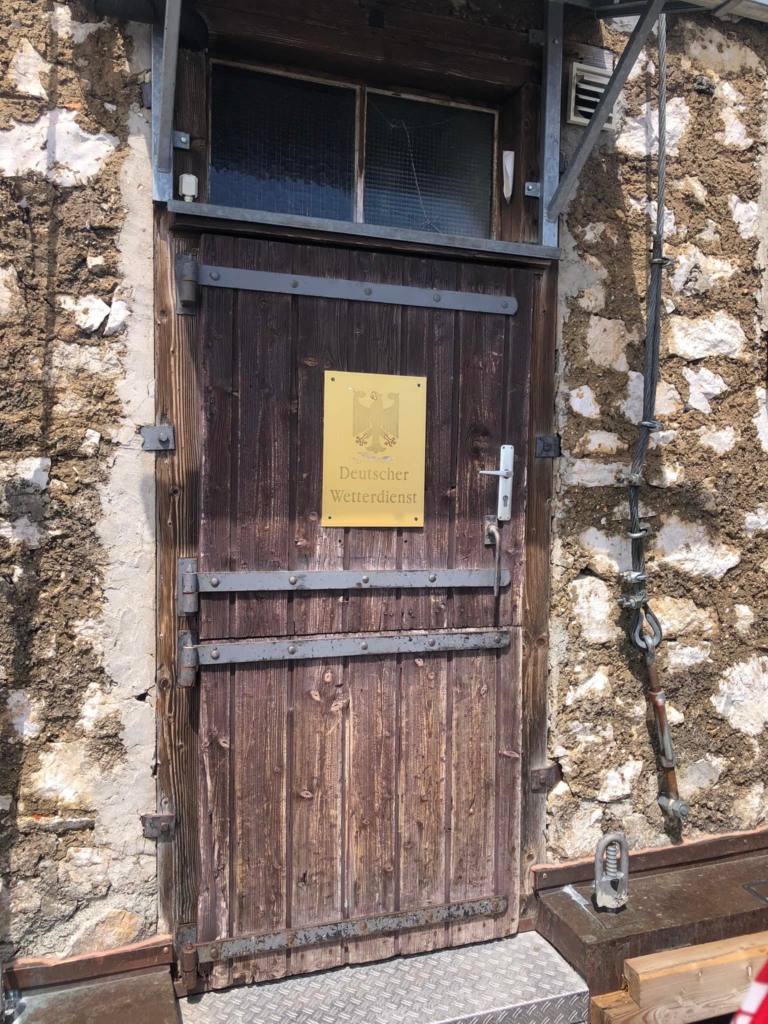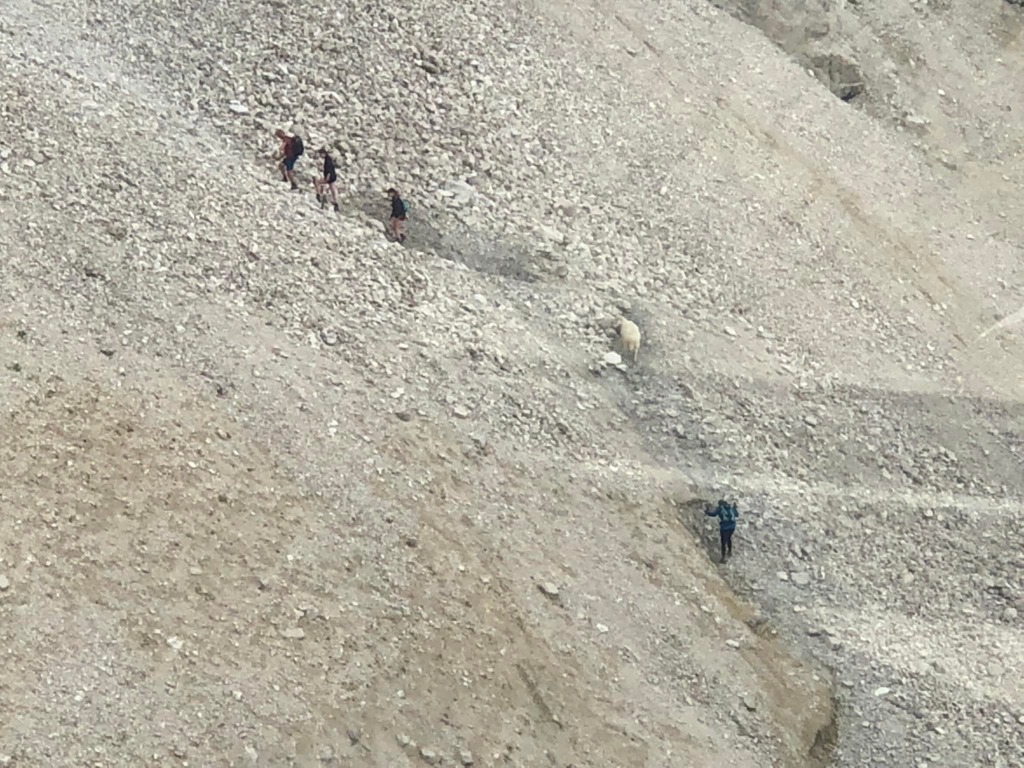 I love all the flower and vegetable gardens we'd see on the train rides.