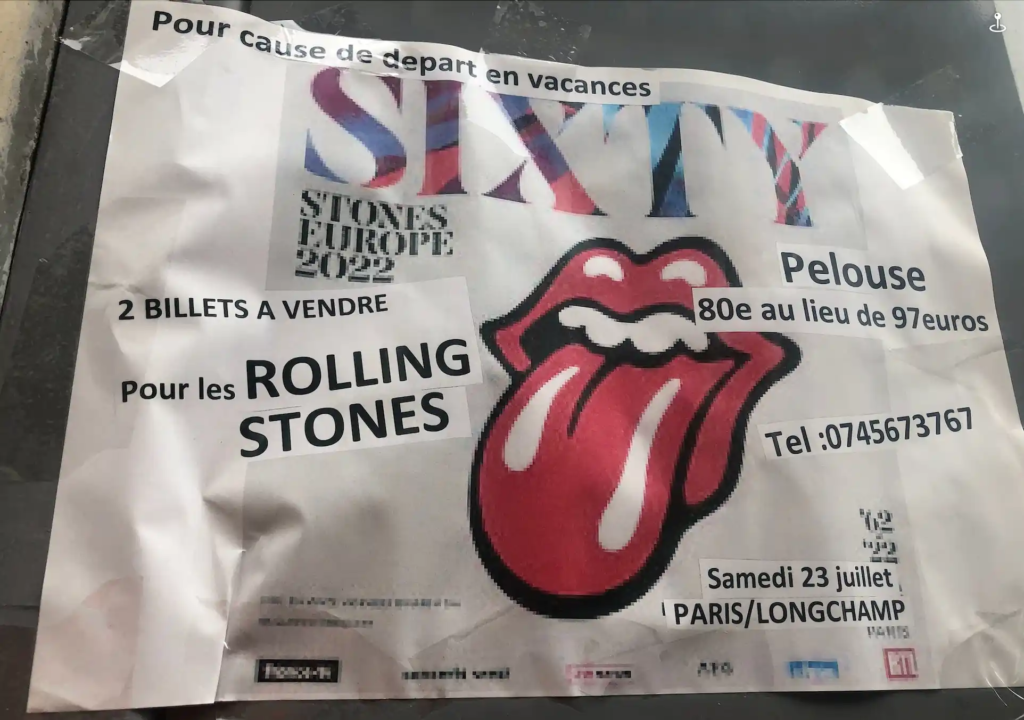 4 Aug 22: I'm sitting at the DMV, a couple days after returning home, with some good WiFi. I think now's a good time to share some of my reflections from our trip.
1.) Some travel stats: 17 days, 6 separate sets of accommodations (3 AirBnBs, 2 hotels, 1 "Gasthaus"), 111 miles walked over 16 days. At least 12 museums (the definition of "Museum" in this case includes "Visitor Centers"). 3 guided tours. 1546 photos – including 57 selfies.
I will eventually calculate the numbers of miles flown, driven, bussed, and trained…I am definitely curious about that.
2.) Each flight, each train ride, and each accommodation was by-and-large as planned. No canceled flights, no overbookings of AirBnBs, our pre-purchased tickets worked properly. What a blessing during this tumultuous travel summer. Lufthansa even had a 24 hour strike on 26 July, but we weren't impacted. We had a couple of <1 hour delays on the flights and trains…and you heard about the station closures near our Paris and Berlin apartments. The hotel we had in Munich for the last night had a bit of a snafu with the pricing, I had apparently reserved 2 rooms for 1 person each, and we had to pay a little extra for 2 rooms with 2 people each. But at least the rooms were available and were easily adjusted for us.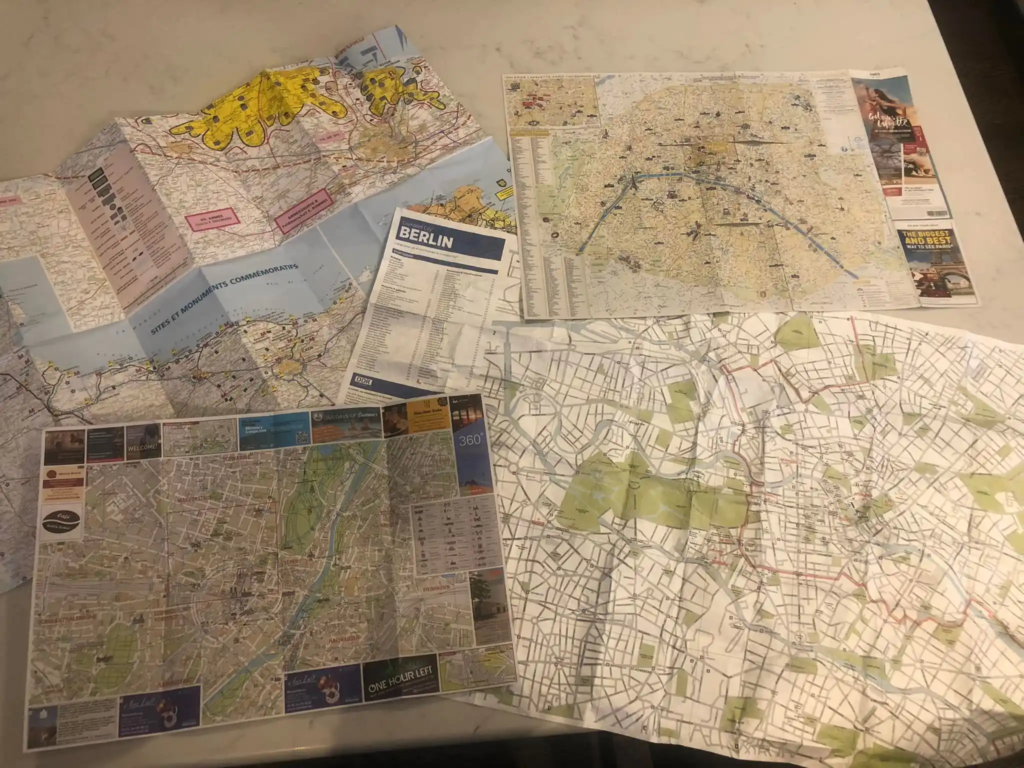 3.) No air conditioning in any of our accommodations. When we did experience air conditioning (grocery stores, the Caen Memorial Museum, Louvre, and d'Orsay Museums…maybe the DDR Museum?) the thermostats were set pretty high, perhaps above 80F? I believe there was some federal law that allowed governments to mandate air conditioner thermostat settings and closing of business doors during heat waves. We were very fortunate to have not gotten into Paris until after their string of 100F+ days the week of 17 July.
4.) Dress code: I wish I had brought more summery dresses. I realized I was somewhat underdressed in Paris when we were in the Louvre. The boys did fine — they had brought enough collared shirts and khaki pants that they looked good everywhere they went.
5.) Student discounts: College students should bring their school IDs! Jacob didn't bring his college ID…he doesn't ordinarily keep it in his wallet when at school. At all but one place, he could merely point at his Mines shirt and say "I'm an enrolled student in the U.S." and he got the often-substantial student discount. Tim was getting the youth discounts at most places — and free admission into the Louvre! — since he isn't 18 yet.
6.) Carbs: Despite all the bread, chocolate, and sweets I ate, I didn't gain ANY WEIGHT on this trip. At least not according to the scale. However, I definitely came home with more muffin top. Dave and I are pondering whether it was all the walking, or was it the quality of the foods we were eating?
7.) Our sons did great! In a FB group I'm in, for parents of high school and college-aged kids, there's a lot of sharing of photos of annoyed kids who clearly didn't want to be on the trip AT ALL. I would have struggled to find a photo like that among our 1500+. Our boys took it all in like champs. We had many conversations about the differences in cultures. Many more discussions of how young the U.S. is by comparison. I'm guessing being allowed to buy wine and beer publicly helped their attitudes quite a bit. It wasn't perfect. A couple times the boys were a smidge cranky from not getting as much sleep as they're used to, and feeling like I had too much in the schedule. Mom and Dad might have gotten that way too. Jacob and Tim respected our aggressive schedule on the formal tour and public transportation days. Which brings me to my final thought….
8.) Public transportation. We only rented a car for the first 4 days of the trip. Then we did all the rest of our travels via trains, buses, and subways. Dave and I, as well as our sons, are huge proponents of public transportation for environmental reasons, but realized in a hurry how much planning and extra time you need to allow to make it all work. Many evenings were spent researching the following day's timetables and maps, coming up with what time we had to wake up, be out the door, and catch connecting travel.
Thanks to everyone for following along.