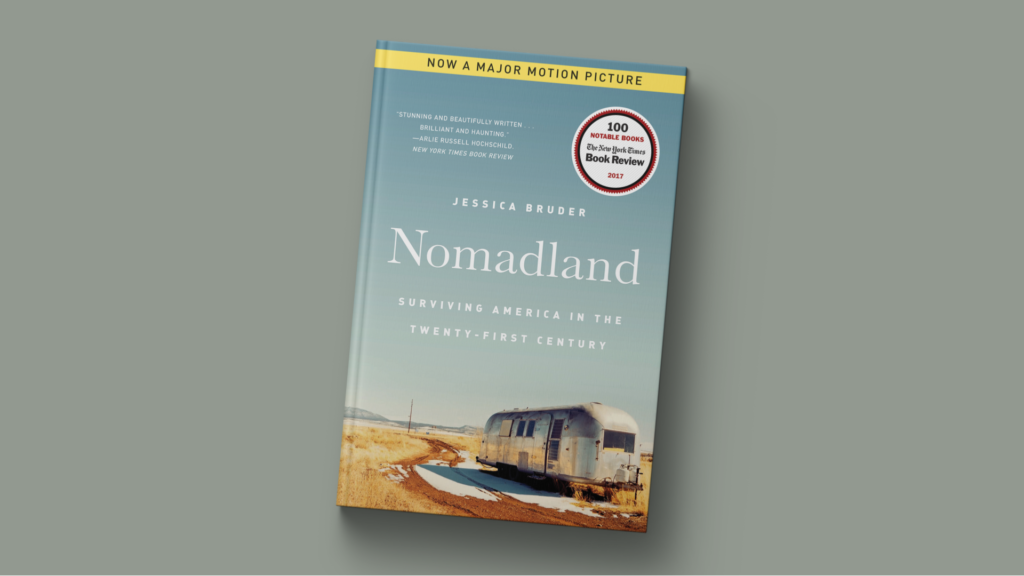 Since I started my current job about 1 1/2 years ago as a meteorologist for NORAD, I've returned to listening to audiobooks more. I had listened to them quite a bit for several years when I had to make 3-hour drives to and from my Air Force Reserve assignments in Virginia and South Carolina. But that was well over a decade ago.
With a 30-45 minute drive in each direction from my house to Peterson Space Force Base, I've realized I can use that time well catching up on the numerous books I've wanted to read, but didn't get to read during the 6 years I spent teaching at the USAF Academy. During that time, I focused my reading on professional topics, depending on what I was teaching.
I'm currently listening to Nomadland, the non-fiction book, by Jessica Bruder. I think the majority of us might have first heard that title associated with the 2020 film starring Frances McDormand. It won the 2021 Academy Awards for Best Picture, Best Director for Chloe Zhao, and Best Actress for Frances McDormand (her third!).
I had the chance to see the film on a flight between Anchorage and Denver in July, and it's pretty powerful. It left me feeling even more emotional about the housing bubble burst from 2008. The film isn't full of action or huge plot twists or anything: you're following someone around the country for a year or so, as she travels the country in her hanging-on-by-a-thread converted camper van following the seasonal work. She works in an Amazon warehouse for the holidays, a sugar beet farm, Wall Drug in South Dakota, and as a camp host at Badlands National Park. She makes some friends and encounters a community who lives the same lifestyle through Bob Wells' grass roots "Rubber Tramp Rendezvous" in Arizona.
The film follows a fictional character named Fern (McDormand), whose year on the road is based on accounts from actual people profiled in the nonfiction book. Several of those people, both their stories and the individuals themselves, are in the film.
The 2017 book is quite a contrast to the 2020 film. It profiles a number of Americans who chose to embark on this nomadic life, most of whom took it in the shorts from the late-2000s housing crisis, having lost value in the "forever" homes, of having lost virtually all of their retirement savings. Many of the individuals profiled dealt with horrific personal situations like divorces and declaring bankruptcy.
The book also profiles raw truths about these jobs that attract these RV camper nomads. Amazon gets a tax break for hiring older people, yet many of the employees are really taxing themselves with the physical demands of the jobs. Working as a camp host may sound idyllic in the advertisements, but in reality the hours can get long, and the risk can get high, especially for those who are not accustomed to this type of manual labor.
While many of the anecdotes about the individuals profiled are filled with light humor, the overarching themes in the book are more dire. Thanks the housing bubble burst, coupled with prices of goods and services rising beyond what wages can support, the outlook for many older Americans is bleak. They can live quite well by simply giving up their homes and living a nomadic lifestyle.
While it's not a dream for me give up our amazing house and so many of my belongings to completely live in the open road that way (and it definitely wasn't the dream for many of those interviewed in the book, either), reading Bob Wells' incredibly-positive-sounding blog* will make you wonder what it would be like.
*It's not the most sophisticated blog, which he readily admits. Start here and work your way chronologically.