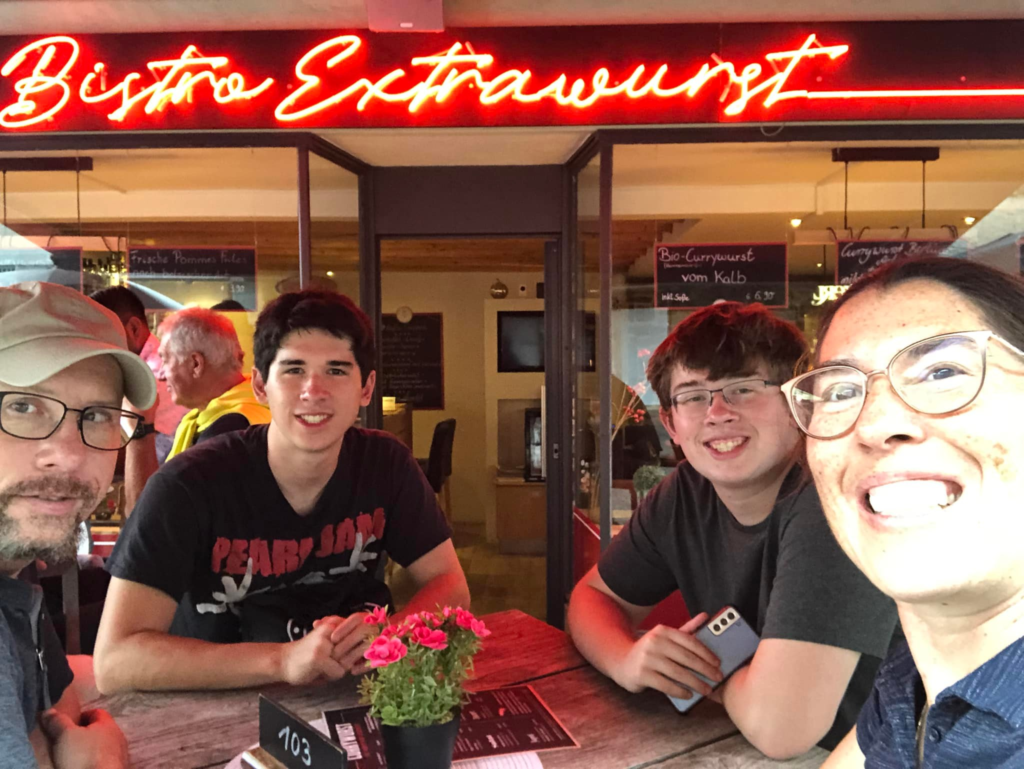 28 Jul 22: Tim wanted "wursts" for dinner so we found this place in Garmisch right on the Marienplatz. It was good and we appreciated the smaller portions than what we had last night. I also tried my first "Aperol spritz" to see what all the hype was about….um…yeah…I saw folks everywhere in Paris and Berlin drinking these. They can keep them.
We then did a little more browsing on the Marienplatz, including an absolutely gorgeous lederhosen/dirndl store/tailor. You won't spend less than €2000 for an outfit here!
This evening we introduced our sons to the world of AFN — American Forces Network — television in our hotel room, and their unique DoD homegrown commercials. We are getting both the European and Pacific feeds here. I got a kick out of the Air Force Institute of Technology (AFIT) commercial. You won't see THAT stateside!!!